Netflix's Bridgerton is a Feast for the Eyes and Ears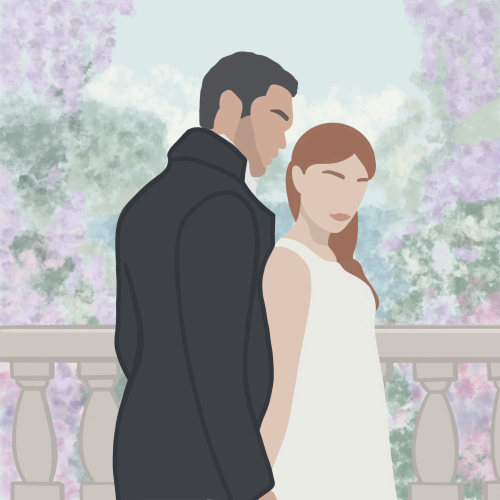 Set during the nineteenth century's Regency era, a time of opulent balls, elegant dresses, sharp suits, and ornate carriages, Bridgerton, a binge-worthy Netflix series that debuted Dec. 25, 2020, is a charming story about family relationships and finding true love. 
The show's captivating plot revolves around Daphne Bridgerton (Phoebe Dynevor), the eldest daughter out of eight siblings, and Simon Basset (Rege-Jean Page), the Duke of Hastings. Daphne sets out during the season to attend balls and find herself a suitor. She meets Simon, and together they plan a ruse to fool a local gossip columnist, the anonymous Lady Whistledown.
Netflix
Daphne's desperate wish to find true love seems to fall through the cracks when her eldest brother, Anthony (Jonathan Bailey), becomes very controlling over whom she chooses and is against the idea of her being acquainted with Simon Basset. However, Daphne realizes that her true love — Simon — is closer than she realizes. Despite the fact that both the Duke and Daphne are head-over-heels for each other, Simon attempts to distance himself from Daphne due to his traumatic and dark past, while Daphne must face the consequences of truly loving Simon. 
The beauty of the story is its emphasis on maintaining relationships, trusting loved ones, and finding one's own path in life, rather than being burdened by the past. Both Daphne and Simon grow as they learn more about the importance of their relationship rather than reliving past pain and sacrifice. The intense, yet very plausible, story about a young lady and her burning passion for the man she loves hits a soft spot for fans of romance stories. Through many tears and hidden secrets, each character develops a closer bond within each other through the support of their family. 
Also remarkable about the show are the beautiful settings of England's London, Bath, and York. Lush parks and beautiful castles abound. And the breathtaking interiors of the balls and houses are located in real places in England, rather than generic-looking sets on studio lots. 
Historically accurate costumes, particularly the gorgeous dresses and corsets featured at the extravagant balls, provide accurate imagery of the fashion and styles of the opulent Regency era. 
Also intriguing is the combination of period-accurate instrumental music with modern pop songs — like "Thank You, Next", "In My Blood", and "Wildest Dreams"– in the ball scenes.  
Due to the popularity of the series — 82 million viewers have reportedly streamed the series — Netflix has announced a second season. And the popularity is well-earned as Bridgerton is a must-watch for those who enjoy romance, beautiful costumes, fun music, compelling performances, and day dream-worthy locations. 
---
Season one of Bridgerton is available for streaming on Netflix. 
Leave a Comment
About the Contributors
Vanessa Jo, Staff Writer
Vanessa Jo, senior, is thrilled for her second year as a Staff Writer for the Wildcat. In her free time, she loves to read while listening to music, find...
Amber Kim, A&E and Foods Editor
Senior Amber Kim is an avid reader/foodie. This is her third year on staff, and she can't wait to share about local eateries that peak her interest; alongside...