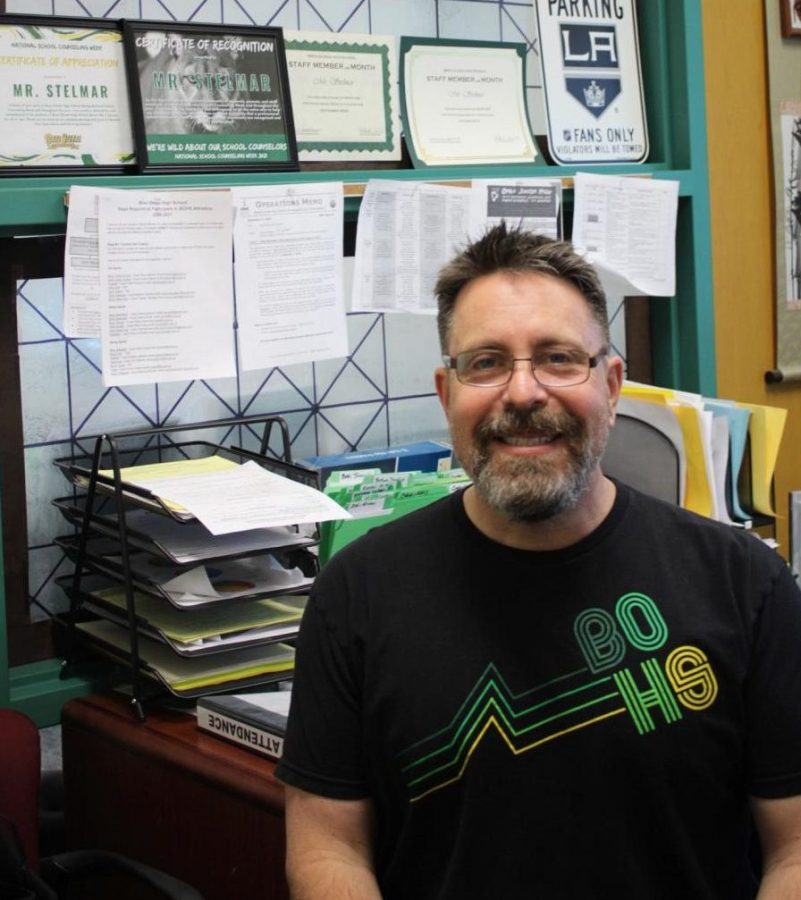 Alexis Alexander
Robert Stelmar, along with five other Orange County counselors, was chosen as the K-12 School Counselor of the Year by the Orange County Department of Education (OCDE) on Feb. 1. 
"I was quite surprised and very honored to be recognized by OCDE," Stelmar said. 
Applicants for the award were evaluated on their career, leadership in their field, excellence in supporting student academics, and social-emotional skills.
OCDE's recognition program was first established in 2018, aiming to annually spotlight six counselors at the elementary, middle, and high school levels.
Dr. Joshua Porter, principal, said of Stelmar's work: "So much has changed these past few months due to COVID-19, and I cannot thank Mr. Stelmar and our counseling team for all that they have done to support our students and community." 
"I was really happy and excited for him," Kim Kessel, counselor, said. "Mr. Stelmar is our Lead Counselor and he does a lot to support us and bring our programs to life." 
Alongside the five other counselors who received this award, Stelmar will attend the Orange County Counselor Symposium in November, where their achievements will be recognized. 
Stelmar celebrated the award with a pizza dinner with his family. 
"I work with an incredible team of school counselors and I share this recognition and honor with them," Stelmar said.