A Poppin' Evening: BOHS Pops Concert this Friday
Each year, pop songs and film music ring through the Performing Arts Center at the Pops Concert. 
This year's Pops Concert, held this Friday at 7 p.m., will feature Jazz Band, Orchestra, Drumline, Color Guard, and Wind Ensemble. Members of Jazz Club and Orchestra Club will also perform. 
Ensembles will perform in the PAC, and Drumline and Color Guard will be outside. 
James Charrette, Band Director, anticipates a successful showcase of "the accumulation of all the skills acquired throughout the year." 
"The concert is essentially a test," Charrette said, and will function as a final for his students. 
Similar to previous years, each ensemble will perform pieces from popular movies and musicians.
Ellen Kim, co-vice president of Orchestra Club, is enthusiastic about playing familiar pop songs and film music because it has been "easier to know if something sounds off, and we rehearse better," she said.
Jazz Band will begin the concert with diverse jazz pieces, including "Scarlet Rose," "Flight of the Foo Birds," "Blue Monk," "A.N.S.," "The Pink Panther," and "Sidewinder."
Chamber Orchestra will play "Merry-Go-Round of Life" from Howl's Moving Castle, "Feed the Birds" from Mary Poppins, and "Fantasia on a Theme from Thailand." 
Drumline will present a program called "Return to Nature" with three movements titled "Detached from Nature," "The Empty Vessel and the Gift," and "Sharing the Gift – One with Nature/Celebration." 
BOHS Color Guard will perform two routines: the junior varsity team will dance to "Waving Through A Window" from Dear Evan Hansen, and varsity will perform "Turning Tables" by Adele. 
Wind Ensemble will close the evening with three pieces: "Soundtrack Highlights from Star Wars: The Last Jedi," "Highlights from Ratatouille," and "Pirates of the Caribbean (Symphonic Suite)." 
In preparation for the Pops Concert, the performing ensembles practiced in rehearsals and sectionals in their respective class periods. Ensembles that do not have designated class time to work on their pieces — like Jazz Club, Orchestra Club, and Drumline — scheduled rehearsals after school.  
Ellie Segura, sophomore clarinet player and Drumline member, finds after-school rehearsals beneficial for all members. "After-school rehearsals provide extra time for club members to master the music, and allow students who are in the class periods to rehearse with the full ensemble," Segura said. 
Marking the end of the competition season, the Pops Concert is the last concert of the year for the BOHS Music Program. 
Elaine Ahn, senior and co-drum major, regards the Pops Concert as a "fun time" for all performers. Finishing off the year, "the performers are able to come together and display all of their hard work," Ahn said.
---
Tickets for the show are available on the Ludus website for $10.00 each.
Leave a Comment
About the Contributors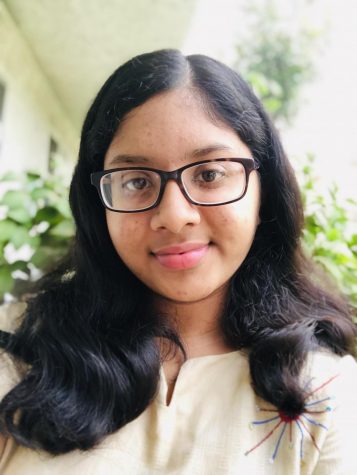 Sri Addagarla, Staff Writer
Srimahita "Sri" Addagarla is a freshman who is excited to begin her first year on the Wildcat staff. When she isn't reading (or rereading), she loves...
Kasia Alexander, Photographer
Kasia Alexander, freshman, is a photographer on the Wildcat. She enjoys baking, hanging out with friends and family, and dancing. One of the joys in her...