Wildcats' Willy Wonka Week
An exciting week of spirit dress-up days, a Homecoming rally, Friday Night Football, surprise proposals, and float parades closed off with the Homecoming dance on Sept. 24.
This year's homecoming theme was Willy Wonka & the Chocolate Factory, a movie known for its extravagant and radiant colors, themes, characters, and unique sweets. Going along with this theme, ASB planned an entire week of spirit dress-up days and lunch-time activities from Sept. 19 to Sept. 23 to get students excited for the Homecoming dance, which was held at AV Irvine.
Missy Burns, dance teacher, and Kara Dietz, Skills for Success teacher, helped to lead the Homecoming Crew, a group of students who help to plan the Homecoming dance. "I loved the planning process, coordinating and bringing an event to life. This advisor role provides me the opportunity to exercise my event experience and connects me with many different students on campus that are not necessarily in my classes," Burns said. 
To align with "Willy Wonka & the Chocolate Factory," last week's spirit dress-up days were all candy-themed. Students wore red on Monday (How Sweet it Twiz), participated in Twin day on Tuesday (Find the L to your R Twix), dressed in PJs on Wednesday (Roll out of Bed), and wore pastel colors on Thursday (Look Smart for Homecoming Court) and sported their class shirt (Skittles-themed) to finish off the week. 
ASB also hosted lunch time activities like licorice limbo, beach ball toss, and bowling. Autumn Clodt, ASB Vice President, said, "This year's spirit days are great because they are super easy for students to participate in, and they are all on theme. I personally love that each spirit day is given a specific candy and a slogan. I loved to see the majority of the student body get involved in this fun-filled week."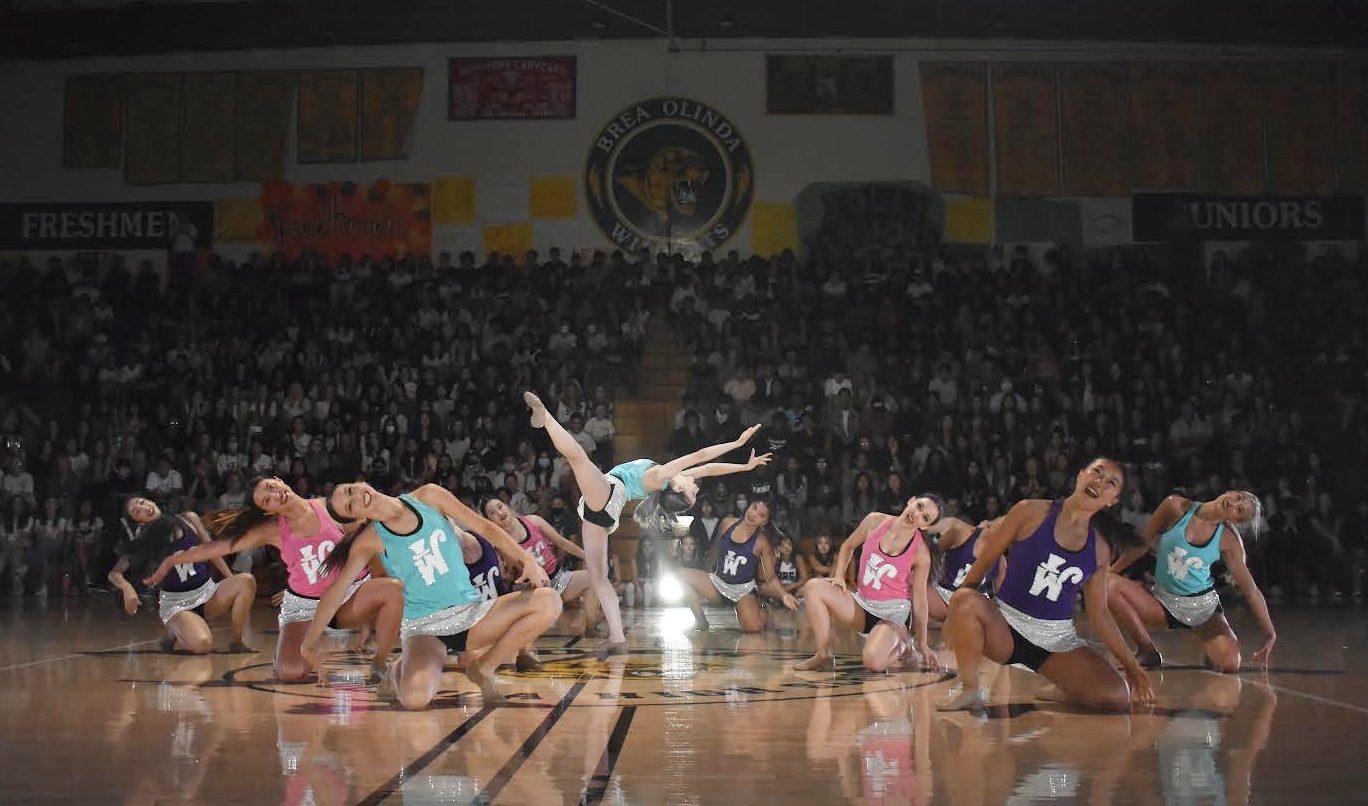 The Homecoming rally was held on Sept. 23 in the main gym. As per tradition, Dance Production performed a dance with the varsity football team to songs including "Candy Man." "I had so much fun dancing with my partner Drew Jensen, and helping him with the choreography. The football team definitely showed off their dance skills at the rally," Clodt, Dance Production member, said. 
To get into the Homecoming spirit at the rally, ASB, the cheer team, and several teachers dressed up as characters from the movie like Violet Beauregarde, Oompa-Loompas, Willy Wonka, and Augustus Gloop. Teachers performed their own dances pertaining to the theme, and the cheer team also put on their routine to a mash-up of songs from the "Willy Wonka & the Chocolate Factory." All eight Homecoming princesses also performed a dance at the rally, a determining factor in the voting process for Homecoming queen. 
Sophie Ho, sophomore homecoming princess, said, "The homecoming rally was really exciting to watch and be a part of, although it was a bit nerve-racking to be dancing in front of everyone inside the gym. It was so much fun though, and everyone did an amazing job. Shoutout to Niko Yamamoto for being the best dancer and escort."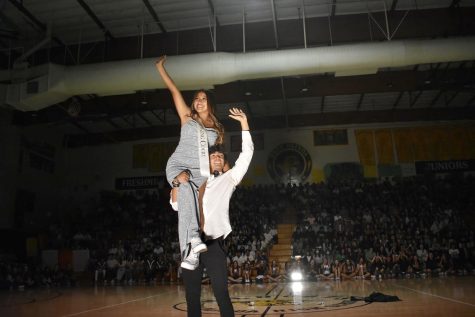 Following the rally, students were able to vote for their Homecoming queen, and voting closed before the varsity football game that evening. At the Homecoming varsity football game against the Comanches, the Homecoming princesses walked down the football field with their escorts during halftime. Once all the princesses were lined up, Maren Handel was announced as the Homecoming queen. 
The next night, BOHS students got ready for the Homecoming dance.
Ho had a "really fun night." She said, "I really liked the venue this year and it was so exciting to see everyone dressed up looking their best. Hopefully everyone had as much fun as I did, and I hope next year's Homecoming will be just as fun."
Senior class president, Ronit Beri, said, "Homecoming was definitely a night to remember. The venue was great, and staff and faculty and wonderful decorations made the night memorable. It was a great way to end off my last homecoming. The senior class enjoyed dancing with their friends, which made memorable connections for a last homecoming."
Leave a Comment
About the Contributors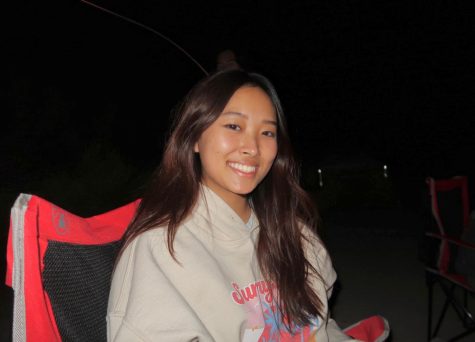 Doyon Kim, Editor-in-Chief
Doyon Kim, senior, is the Editor-in-Chief of the Wildcat, and this is her fourth and last year on staff. She loves binge-watching TV shows during her free...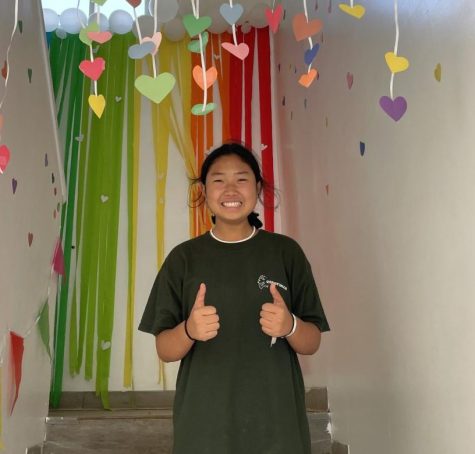 Claire Seo, Photographer
Claire Seo is a senior and this is her fourth year taking photos for the Wildcat newspaper. She is a huge movie buff and loves spending time with her friends,...