'RAISE'-ing Awareness of Animal Abuse
Local organizations, including BOHS's RAISE club, strive to create awareness of animal abuse
Each year, more than 10 million animals die due to animal cruelty and abuse in the U.S., and approximately 7.6 million house pets enter a shelter nationwide. About 2.7 million of these pets are euthanized. There are many organizations to prevent things like this from happening, including a club that volunteers in those no-kill shelters right here at BOHS.
RAISE Humane Foundation is a Southern California high school-led organization that is devoted to preserving species, the environment, and society through sustainability, humanitarian projects, campaigns, and education. RAISE works with local animal shelters, and focuses on organizing volunteer events to inform communities about humanitarianism and environmentalism.
Aileen Kim, senior, and founder of RAISE's BOHS chapter, said, "We realize that in order to maximize our impact, we have to include our community in our events and projects. [RAISE has started] chapters in eight schools in four different school districts." 
Kim's motivation for helping abused and sheltered animals was sparked when she adopted an abandoned dog of her own. 
"One rainy night I drove past a little white dog [in] the neighborhood. He was shaking with fear, yet so gentle and sweet," Kim said. "I was emotionally attached to this dog, so I decided to take him in and give him a home." 
RAISE was established in 2019, and the RAISE teams believe that "the most important work we can do is to stay dedicated and passionate towards our cause," Kim said.
Another foundation that assists animals is Volunteers In Defense of Animals (VIDA), located in Rowland Heights. Founded in 2015, VIDA is a nonprofit organization consisting of volunteers who want to end the suffering of animals. 
Chen Kim, VIDA board member and adoption coordinator, said, "Abuse could just mean neglect, meaning the animals weren't taken care of well or were chained their whole lives or outdoor dogs. All of the animals we get are from abandonment or have never been in a home before."
VIDA has had dogs come in with ten-pound chains around their fragile necks, and one even came paralyzed from a kick directly to the head. It is fairly common that shelters see cases of severe abuse.
Hope For Paws, another non-profit organization, helps animals escape the harsh streets and find foster homes, and hopefully a family. Their YouTube channel has almost five million subscribers. Katie McKittrick, Hope for Paws member, said,  "We rescue over 100 animals each year from the streets that are either abandoned or neglected."
Organizations such as RAISE, VIDA, and Hope for Paws help bring awareness about animal abuse and neglect. And BOHS students, like Kim and the members of RAISE, are doing what they can to assist animals and get them the care they need. 
For those interested in joining the club or those that have questions, contact RAISE club president Aileen Kim at @aileennkim, and visit RAISE on Instagram at @bohsraise.
Leave a Comment
About the Contributor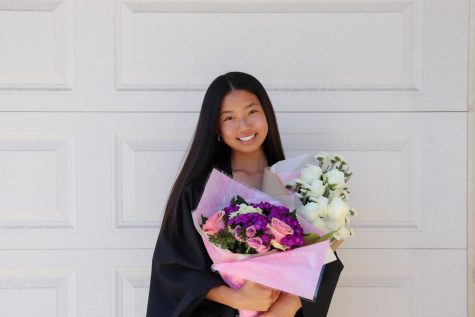 Lindsey Kim, Staff Writer
Lindsey Kim is a sophomore and is new to the Wildcat staff at Brea Olinda High School. She enjoys to travel with her family and likes to play basketball...