The Bachelor's Body Diversity Problem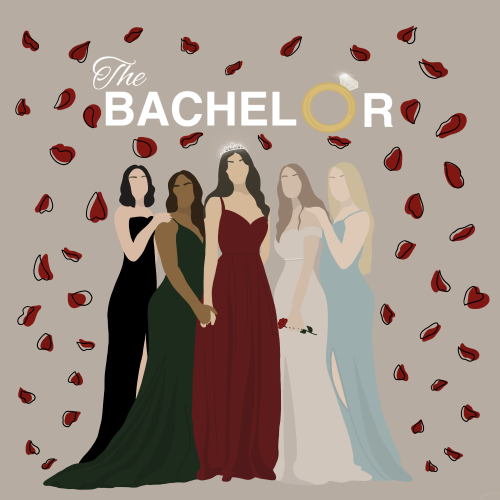 A social media post once again put the spotlight on The Bachelor franchise's problematic history with body diversity.
On Jan. 25,  the Instagram account, @bachelornation.scoop posted a video of this season's Bachelor, Matt James, golfing with friends, and one of the friends making derogatory comments about contestant Victoria Larsen's looks. James's friend can be heard saying, "How was Victoria's body? You know, cause when I look at her, it doesn't look nice…and you've been making out with this woman." The other golfers laugh in response. While Larsen didn't seem to take this to heart, posting bikini pictures shortly after and responding that she loves her body, it's unacceptable that the comment was even made in the first place, and further amplifies the franchise's obsession with model-esque bodies. (James later defended Larsen saying that commenting on someone's body is a "low blow.")
This incident highlights one of the franchise's biggest flaws: The Bachelor, currently winding down its 25th season, has absolutely no body diversity, and featuring, season after season, thin women. Besides plus-size model Bo Stanley, who competed on Chris Soules' season of The Bachelor in 2015, the women look the same size-wise: no bigger than a size four and not at all an accurate representation of what most American women look like. Buut study in 2018 by Plunkett Research revealed that around "68% of American women wear a size 14 or above." Women who do not fall in the size-four-and-under category have become the invisible majority (at least within "Bachelor Nation").
Watching model after model strut onto each season of The Bachelor can fuel viewer's body dysmorphia and body insecurities.  As the top-rated TV show on Monday nights, representation is incredibly important to help prevent unrealistic body images, especially on a show this popular. Most women don't have bodies that fit the impossibly high standards of what attractive women are "supposed" to look like, and The Bachelor franchise needs to recognize this, address it, and finally assemble a cast women of diverse body types. 
Leave a Comment