New History, AP Option for Class of 2024
Advanced Placement Human Geography marks first time in 15 years that freshmen have a history course option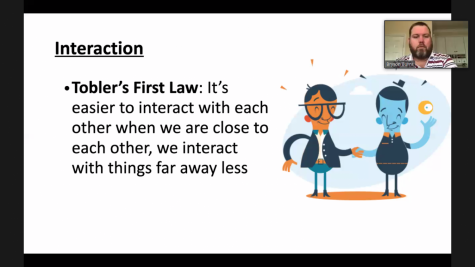 For the first time at BOHS, freshmen have an Advanced Placement (AP) option: AP Human Geography.
AP Human Geography, taught by Bryson Burns, is a history class that "explore[s] how humans have understood, used, and changed the surface of Earth," according to the College Board website.  The college-level course is an introduction to history and the history of human potential and ancient achievements, and students learn about urban development, industrialization, urban planning, languages, religions, and even pandemics. 
In prior years, BOHS freshmen did not have a history class option, and had to wait until their sophomore year to take either AP European History or World History. 
Burns said, "This class is an excellent way to break into AP courses. Students that take AP Human Geography will develop critical thinking and analyzation skills, as well as learn to support their positions with evidence. These are just a few of the skills that they will develop and use in future classes, especially if they choose to continue with AP courses."
Having taught AP European History prior to teaching AP Human Geography, Burns believes that AP Human Geography will be very beneficial for students as they use the writing and analytical skills in their future history classes.
History department chair Gil Rotblum, agrees: "I do think it [AP Human Geography] will benefit students. For the last 15 years we have not had a ninth grade course in social sciences.  Having a gap between eighth and tenth grade does not help students keep the historical thinking fresh in their mind."
As it is the beginning of the academic year, AP Human Geography students are starting to learn about the AP exam format and the basics of analyzing primary and secondary sources. 
"Right now, we're learning about different types of regions and how to read different maps," Kristin Kim, freshman, said. "The material isn't too challenging, but I've never studied this kind of curriculum before, so it's definitely a new experience." 
Fresh out of middle school, most students have never taken a college-level course. Taking an AP class as a ninth grader allows students to "get an introduction to the AP exams and the format of the tests," Rotblum said. As sophomores, students have another AP history option: AP European History.
Some students agree that AP Human Geography is a good introduction course to the future history classes students are required to take in the next few years. 
Freshman Monique Diaz said, "[AP Human Geography] class is a great introduction to what my other AP classes will be like. So I feel that it is helping me to understand the format of how an AP class works and what I need to do to succeed."
AP Human Geography gives students a taste of what will be in store for them in future AP classes and college classes. Although the advanced curriculum may give students a hard time adjusting to, Burns believes that if they are "willing to put in the work. It's an exciting opportunity for those who are up for the challenge."
Leave a Comment
About the Contributor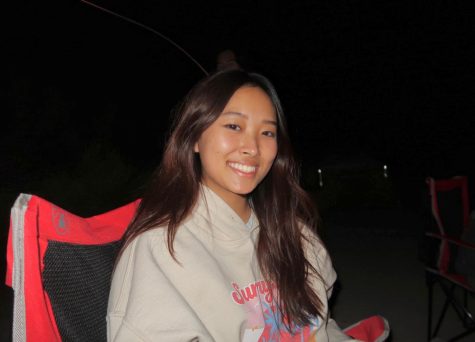 Doyon Kim, Editor-in-Chief
Doyon Kim, senior, is the Editor-in-Chief of the Wildcat, and this is her fourth and last year on staff. She loves binge-watching TV shows during her free...