Feed Brea Hosts Pop-Up Pantry for Area Families in Need
1,980 boxes of groceries were distributed to 871 families at the BOHS Pop-Up Pantry event held by Feed Brea on Saturday morning. 
Feed Brea, an organization in Brea that feeds local families and residents in need, partnered with BOUSD, the City of Brea, Chamber of Commerce, 15 Brea churches, and the Brea Police Department to put on a Pop-Up Pantry at BOHS on four Saturdays in September. 
Due to the COVID-19 pandemic, Feed Brea and partners provided a free pre-filled box of groceries for anyone that came to the contactless drive-thru in the lower parking lot on the BOHS campus. Everyone at the event worked together to feed families: Brea PD partitioned lanes on Lambert and Wildcat Way to guide vehicles to the drive-thru, and hundreds of volunteers wore blue "Feed Brea" shirts to show unity.
As each car stopped in the lot, volunteers offered to pray for the drivers while groceries were placed in their open trunks. In the background, a band played Christian worship music to lift spirits and encourage the volunteers. 
Doug Green, chief visionary officer of Feed Brea, said, "We're just trying to care for the needs of our community. A lot of people have lost jobs. We're being extremely generous; they're probably getting $50 per family because we have so much food. We're even asking them to give it to other friends."
City Serve, an organization that helps local churches by donating food, apparel, and household products, also sent an additional 1,872 boxes of groceries to the OC Union Rescue Mission and OC Food Bank. 
Ruben Segura, an event coordinators, said, "The goal of Feed Brea is to band together to help feed the local needy; to establish a place where people can come and receive high quality produce that is direct from the farm, as well as, self stable items like canned goods, dry goods, just in time for people affected by COVID-19."
Due to the success of the Pop-Up Pantry, there are talks of "potentially extending it or seeing how this continues to live beyond four weeks," Segura said. 
Coordinators spent about two months planning the month-long event. They communicated with all of the organizations participating in order to schedule dates, times, and deliveries. Churches and schools from all over Brea promoted the event to get as many volunteers as possible. 
A coordinator for the Pop-Up Pantry event, Hannah Kim, member of Living Hope Community Church, said, "My favorite part is just seeing a lot of churches coming together and partnering with the city. I think that it's really special to see all these different people coming together and saying that we want to just love on the people of Brea."
Due to COVID-19, volunteers wore masks and tried to maintain distance with the cars and with one another. 
Steve Chang, chief operational officer of Feed Brea, appreciated that volunteers come together to help those in need: "There's one thing that everyone can agree on: we would love to get through to everyone who is in need. We can put aside our political agendas or our viewpoints on different things and put on our common-color shirt, not representing our church, but just who we are as a big church, and say: we're here to serve," Chang said.
View Comments (2)
About the Contributors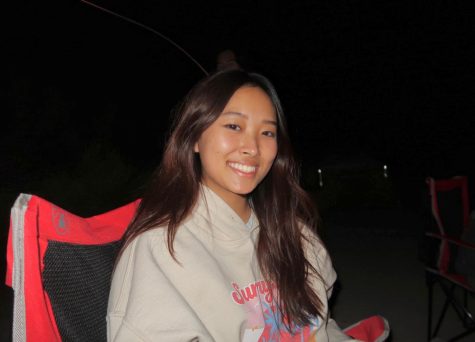 Doyon Kim, Editor-in-Chief
Doyon Kim, senior, is the Editor-in-Chief of the Wildcat, and this is her fourth and last year on staff. She loves binge-watching TV shows during her free...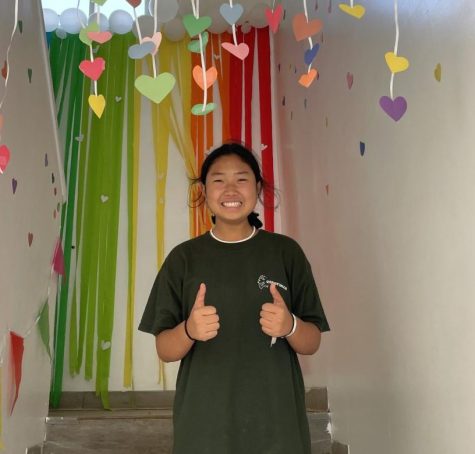 Claire Seo, Photographer
Claire Seo is a senior and this is her fourth year taking photos for the Wildcat newspaper. She is a huge movie buff and loves spending time with her friends,...