SAT, ACT No Longer Required for UCs: What this Means for Wildcat Seniors
Seniors across the country can set aside their thick test-prep books as 1,600 colleges in the U.S., and the University of California system, have eliminated the SAT/ACT standardized testing requirements for students applying for the Fall 2021 school year. 
With the vast majority of testing sites closed down in California due to the pandemic, many colleges have become "test-optional," meaning that students would receive full consideration for their applications even if they do not include their SAT or ACT scores. 
On the most recent SAT testing date, Oct. 3, 224 testing sites were closed in California, with only 35 locations remaining open. According to Inside Higher Ed, 154,000 students were unable to take the SAT designated on the Oct. 3 date, out of the 363,000 students that registered.
Despite the mass closures, Megan Jansen, counselor, encourages students to not worry because, "most universities are not using this [the SAT] in their admissions decisions.  [What] students should focus on right now is being as successful as possible in their classes and take advantage of dual enrollment courses, virtual clubs and other creative leadership opportunities." 
"
Students should focus on being as successful as possible in their classes and take advantage of dual enrollment courses, virtual clubs, and other creative leadership opportunities.
— Megan Jansen, counselor
Because it is difficult for students to take these tests due to COVID-19, the UC Board of Regents announced in a May 21 press release that UC colleges "temporarily suspended the current standardized test requirement for Fall 2021 applicants to mitigate impacts of COVID-19 on students and schools, effectively making UC 'test-optional.'"
Without the burden of time- and cost-intensive test prep, students can instead concentrate on other components of their college applications, like the essay. "I think the next important factor would be any essay or written statement that the college application would require. It's a chance for the student to show who they are, their aspirations, and their writing skills — all important aspects for any college to consider in an applicant," Amanda Hefner, English teacher, said.
Since so many colleges have terminated standardized test requirements this year, some high school students, like Vanessa Flores, senior, feel reassured from the pressure to score well on the SAT/ACT. Flores said, "I studied for months, but now that it's not mandatory for college, a lot of stress is off my shoulders." 
For the Fall of 2023 and 2024, the UC admissions procedure will be "test-blind" so that test scores will not affect a students' chances of admission. If a student submits their scores to a UC and other test-blind schools, the SAT or ACT score will not be considered. 
The University of California is considering dropping all testing requirements by 2025 if a new testing system isn't developed. In its May 21 press release, the UC Office of the President stated that the university system will undertake a process to design a new test to complement the admissions process. This test will cover what UC schools "expects students to have mastered to demonstrate college readiness for California freshmen."
"I do feel relieved that the SAT will be optional since that means there will be less emphasis on getting a good score. It's not the most accurate representation of someone's abilities," Jinhee Lee, junior, said. "Junior year is a crucial time for college admissions, so there is a huge rush to fill up our resumes with extracurriculars and AP classes."
However, the UC admissions committee stated that the submission of SAT and ACT scores may benefit students through scholarships, deciding qualifications for "statewide admissions guarantee," and course placement after enrollment. This would also apply to when the "test-blind" plan goes into effect in fall 2023.
Sohee Kim, junior, said that she felt "less pressured since it's not mandatory" but thought it would be important "for scholarships [that] might be beneficial in the future."
Since the SAT/ACT is now an optional element for most college applications in the 2021 school year, "test-blind" college admissions officers will have to rely on other components of the students' applications to determine whether they would fit well with their school. These would include gearing your focus toward other integrant factors such as essays, personal statements, extracurricular activities, and general course load.
Based on a 2018-2019 trends survey by the NACAC, "Academic performance in high school has been the most important consideration in freshman admission decisions for decades."
Sophia Akinboro, senior, felt that taking the SAT could only help with the admission cycle and explained, "Colleges have always taken a holistic approach to college applications, so they've always looked at more than standardized tests."
Considering that many students are struggling to find open test centers, "It is likely that colleges will be understanding for students who are unable to take the exam, particularly from regions hard-hit by COVID-19. However, given that they will have less information to make an admissions decision, it is even more important to ensure that the rest of your application presents you in the best light possible," Lenny Grover, the Director of Complete Prep at PrepScholar, said.
Jansen encourages students who haven't been able to take the SAT/ACT because, "Students across the nation are in the same situation. There is a lot going on right now that is beyond your control, so focus on what you can control."
Leave a Comment
About the Contributors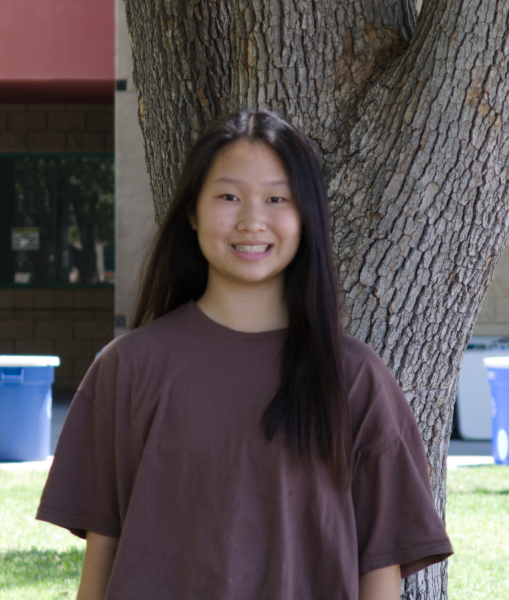 Ellen Kim, Editor-in-Chief
Ellen Kim, senior, has been a member of the newspaper staff since her freshman year and is excited to lead the staff as Editor-in-Chief. Alongside her...
Isabella Abalos, Photo Manager





Isabella Abalos, senior, is ecstatic about returning for her third year as one of the Photo Managers for the Wildcat. She enjoys going to the...