Halloween 2020: Is Trick-or-Treating Out of the Question? 
With 255 daily confirmed cases of COVID-19 in Orange County, many residents are split on whether to incorporate annual trick-or-treating into their celebrations this year.
Public health departments advise students and families to take the proper precautions to ensure a fun and safe environment to enjoy the annual celebration.
The City of Brea is experiencing unprecedented changes to its annual Halloween events due to COVID-19 safety measures. Although Brea has no specific restrictions regarding Halloween, Liz Pharis, City of Brea's Public Information Manager, encourages Brea residents to "follow the guidance from the State and County in order to keep [the] community safe." 
Brea Downtown will not be hosting any events due to COVID-19, and the Brea Mall will not host its annual trick-or-treating event this year. Instead, the Brea Mall parking area will transform into a Halloween drive-in movie theater on specific dates until Nov. 8. Upcoming shows include Beetlejuice on Oct. 30, and Hocus Pocus on Oct. 31. Both shows start at 7:30 p.m.
Dressing up and trick-or-treating around the neighborhood is one of the main events that children look forward to on Halloween. Sylvia Huber, Community Outreach Coordinator for the Brea PD, advises children to "make sure that [the candy] is individually wrapped and unopened" while safely navigating the streets and staying cautious of cars. Huber continues that the "Brea Police Department will be patrolling the city" to safeguard the community where there are large gatherings.
Carrie Flanders, BOUSD Board Member, said that it's important to "[respect] each other's personal comfort levels during this pandemic" because some people are "nervous [and at] high risk" of contracting the virus. Flanders suggested that families and students should "only knock on doors if they know the person and are sure they are welcoming the interaction."
But because it is difficult to practice social distancing in front of crowded doorsteps, the CDC does not recommend that students participate in trick-or-treating. Dr. Clayton Chau, Orange County Health Officer, recommends that "parents buy candy for their own children and not to hand out edible goods to children outside of their household," and instead, "provide non-edible goods" if deciding to participate in handing out treats, BreaONLine reports.
Some students, like Ellie Segura, freshman, prefer remote activities to observe Halloween this year. Segura would "rather not risk contributing to the spread of the virus" by engaging in activities where there aren't large crowds such as trick-or-treating.
With the safest option to avoid any gatherings with more than three households, Christine Marick, Brea Council Member, recommends observing Halloween through virtual meetings as "2020 is definitely a year for all of us to get creative in ways to connect with friends virtually." (A recently updated press release by The California Department of Public Health emphasizes that people should avoid large gatherings to prevent any chance of the spreading and transmission of COVID-19.)
According to the CDC, it is best to take part in low-risk activities such as:
Indoor pumpkin carving with family members or with friends while social distancing

DIY house decor with pumpkins, webs, lights, etc.

Organizing a scavenger hunt to find different Halloween-themed objects around the neighborhood

Driving around to view Halloween decorations

Participating in a virtual costume contest

Watching a Halloween movie with friends through Zoom

Making crafts or baking holiday cookies 

Trick-or-treating at home!
Regardless of how Brea residents choose to participate in the Oct. 31 event, Flanders reassures students and families how "important [it is] to keep reminding ourselves [that COVID-19] isn't forever, and that, "celebrating Halloween in a different way than we are used to, can still be fun. We need fun!"
Leave a Comment
About the Contributors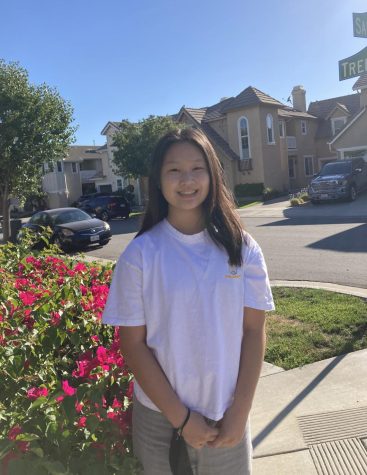 Ellen Kim, Staff Writer
Ellen Kim, junior, is enthusiastic about starting her second year in the newspaper team as a staff writer. At school, Ellen is a part of many clubs including...
Diana Lee, Photographer
Diana Lee, junior, joined the Wildcat Staff in 2020-2021. She enjoys taking pictures of trips and fun times to look back on for memories. She spends her...