National Honor Society Welcomes 46 New Members
46 newly inducted members put their right hand up to say the NHS pledge, inducting them into the National Honor Society at an induction ceremony on Nov. 11 via Zoom.
National Honor Society is a nation-wide organization that promotes four pillars: scholarship, service, character, and leadership. The BOHS NHS chapter accepts applications from sophomores with a 3.2 GPA or higher from their Spring semester report card from the previous year. 
For this year's NHS Induction Ceremony, all members submitted a profile photo to create a slideshow with the names and photos of all members. Then, in the ceremony held over Zoom, NHS executive members — seniors Sophia Hobby, Allison Fong, Danielle Reagins, and McKenna Grigoli  — gave short speeches about each inducted member.
Due to COVID-19, many school events are virtual, including the NHS Induction Ceremony. Fong said that an advantage is the personalized experience of a picture and speech for each member. However, Fong said that the disadvantage of Zoom was the lack of face-to-face congratulations from families and friends.
One of the new inductees, Andrew La, sophomore, felt that although the ceremony was virtual, it was "very special." La said, "I really appreciate the current NHS members for writing personalized individual speeches."
Curtis Ahn, junior, agreed with La and said, "I liked how even though we did not meet in person, it still felt like we were in person and were being congratulated for our hard work."
The yearly tradition was different this year, but new NHS members like Ahn and La appreciate the opportunity to have an official induction.
"We don't get to do symbolic traditions such as bringing all the members, new and old, to the stage to stand side-by-side and recite our pledge," senior Sophia Hobby, NHS president, said.  "However, it is amazing that we've found a safe way to formally praise the students in an official way. The students deserve to be publicly recognized for their accomplishment."
New National Honors Society members:
Curtis Ahn

Madison Berchtold

Owen Chau

Darbie Chiles

Joshua Cho

Isaac Cho

Caitlyn Chou

Ellie Chou

Alice Chung

Austin Covey

Dakota Covey

Samantha Dizon

Briana Edmonds

Anwei Forgues

Jonathan Furumizo

Michael Galentine

Preston Giang

Nolan Guss

Zachary Hirose

Pauline Kang

Sohee Kim

Christina Kim

Irene Kim

Enzo La

Andrew La

Jinhee Lee

David Lee

Hannah Lee

David Lim

Zachary Linder

Gwen Maddox

Brooklyn Mercado

Kathryn Ng

Kendra Painter-Haye

Rebecca Park

Alison Park

Ishwari Patel

Hannah Ro

Lauren Sanchez

Ryan Seidl

Monirath Veakrakmann

Isabel Viramontes

Jason Wang
Leave a Comment
About the Contributor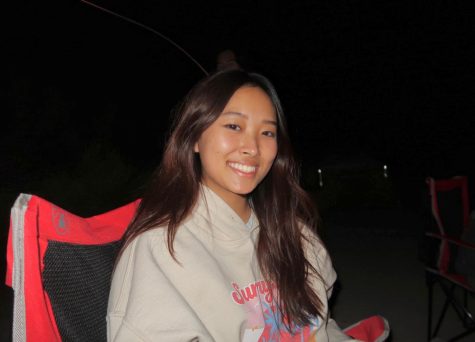 Doyon Kim, Editor-in-Chief
Doyon Kim, senior, is the Editor-in-Chief of the Wildcat, and this is her fourth and last year on staff. She loves binge-watching TV shows during her free...