Like Father, Like Daughter
Kara Dietz, 2018 BOUSD Teacher of the Year, attributes her success to her late father's enduring support.
Kara Dietz ('93), 2018 BOHS and BOUSD Teacher of the Year, believes that she would not be the successful teacher she is today if it were not for the support of her late father, John Dietz. 
There were times when she wanted to give up on her goal of becoming a teacher, but her father pushed her to "persevere and accomplish the goal," Dietz said. 
"I had a family member that was constantly putting me down during my childhood and didn't believe in my dreams, or believe in me, at all," Dietz said. "They would discourage what I wanted to do, and my dad was the complete opposite. He told me I could do and become anything I wanted and to dream for the sky." Her father always knew she'd thrive in the field and often reminded her of her aspirations. 
Dietz remembers the moment when her father attended the BOHS Teacher of the Year award ceremony in 2018. "It would not have been the same if I had received the honor before he passed away," Dietz said. 
Her father passed away from a rare form of lymphoma on May 3, 2018. 
Dietz's most memorable memory of time spent with her father was simply being able to go to work with him. "I would have to get dressed up because we were going to work. He was a salesman, and he would take me to his office with him and always take me to a delicious lunch and let me sit in his big office chair when I went," Dietz said. 
Dietz has many goals as a Skills for Success, ASB, and Health teacher. "I think the most important [goal] I stick to is to stay true to the kind of teacher I wanted to be when I began my teaching career: If I can brighten a student's day or provide a place where a student feels comfortable and valued then I will have done what I set out to do," Dietz said. 
"
If I can brighten a student's day or provide a place where a student feels comfortable and valued then I will have done what I set out to do."
— Kara Dietz
Although distance learning has created challenges for teachers, Dietz still strives for meaningful relationships with her students. One of her ongoing goals while teaching distance learning students is to form a connection with them and express that she "genuinely cares about them and wants them to succeed, whether working digitally through a screen or in person," Dietz said.
Dietz's colleague, Jessica Dombrowski, Health and Skills for Success teacher, said, "Kara inspires me every day to strive to be a better teacher because when I watch her, she just seems like she has it all together. She constantly sets a great example for the students with her actions and brings so much joy to the classroom. She has a heart of gold and would do anything for those she cares about."
Sophomore Autumn Clodt, former student of Dietz's, said, "She always brightens up my day with her positive attitude, and she can make anyone instantly feel better."
Remembering how far she came as a teacher, Dietz wanted something to remember her father by after his passing, so she designated a spot on her wrist just for him. 
"I got my dad's signature tattooed on my wrist last year on his birthday. I saved a card that he had given me and found it a few months after he passed away and wanted to do something special with his signature and decided to do that so he is always with me," Dietz said.  "I actually look at his signature several times a day and it is comforting to know he is always right there with me." 
Dietz is reminded daily of the influence her father has on both her career and her life outside of school. "His greatest concern was always whether or not we were okay and how he could encourage us to be what we wanted and follow our dreams," Dietz said. "He always said his greatest accomplishment was the two of us and he never failed to tell [my sister and I] how proud of us he was." 
Leave a Comment
About the Contributor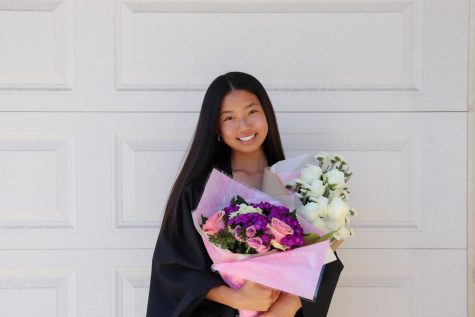 Lindsey Kim, Staff Writer
Lindsey Kim is a sophomore and is new to the Wildcat staff at Brea Olinda High School. She enjoys to travel with her family and likes to play basketball...