Netflix's Enola Holmes an Adventurous, Empowering Coming-of-Age Story
Based on the book series by Nancy Springer, Enola Holmes is an adventurous and profound coming-of-age story that features a compelling protagonist and familiar faces. 
The movie's plot revolves around protagonist Enola Holmes (Millie Bobby Brown), younger sister of the famous detective Sherlock Holmes (Henry Cavill), and government official, and Sherlock's older brother, Mycroft Holmes (Sam Claflin). Raised to be a powerful young lady by her mother (Helena Bonham Carter), Enola wakes up one day to discover that her mother is missing and starts her own quest to bring her back home. 
After seeking out to her brothers' help in finding their mother, Enola realizes that her brothers do not want her to take part in the task just because she is a girl. Frustrated, Enola runs away to find her mother herself with the only hint she received — a cipher decoder left by her mother. As Enola sets out on her mission, she comes across Viscount Tewksbury (Louis Partridge) and helps him run away from his family who want to rid him of his position of voting for the Reform Act in Parliament. 
This mysterious and daring movie of a young teen solving mysteries on her own is empowering, and the film also includes important lessons of friendship and loyalty. The determination of the bold Enola illustrates the impact of fighting for one's beliefs and for the ones they love. Although they are also faced with betrayal, the characters learn to stick together to form an unbreakable bond. 
Also engaging is when, during segments of the movie, Enola looks directly at the audience, breaking the fourth wall, talking to us directly. These moments create a connection between viewer and protagonist, compelling us to care more about her and her journey.
Most of the cast members of the movie are well known and were in other TV shows and movies such as Stranger Things, Superman, Harry Potter, Hunger Games and more, creating a comfortable familiarity.  
The thrilling story of Enola Holmes, about seeking adventure and coming-of-age, is an enjoyable and worthwhile movie.
The PG-13 film is available for streaming on Netflix.
Leave a Comment
About the Contributors
Vanessa Jo, Staff Writer
Vanessa Jo, senior, is thrilled for her second year as a Staff Writer for the Wildcat. In her free time, she loves to read while listening to music, find...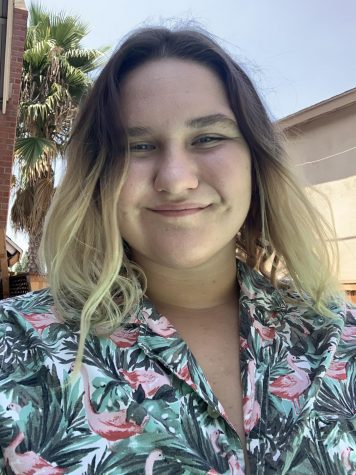 Allie Haluska, Managing Editor
Allie Haluska is a junior and is excited to start her second year on the Wildcat staff. She is on the varsity water polo team and swim and competes in...