BOUSD Board of Education Seat Determined by Roll of Dice
After four months of campaigning, speeches, endorsements, advertising, and the casting of 3,610 votes, the Brea Olinda Unified School District board seat for Trustee Area 5 was decided with a pair of dice and an orange plastic cup.
To determine the winner of the Governing Member seat, which was deadlocked at 1,805 votes apiece, incumbent Gail Lyons and first-time candidate Lauren Barnes ('16) rolled a pair of dice at Brea City Hall on Dec. 5. 
According to the Bylaws of the Board, "lots shall be cast" if there is a tie in a school board member election.  The casting of "lots" in this years' race was a pair of dice, the game of chance selected by Dr. Brad Mason, superintendent. The candidates would shake, then roll, and whomever tossed the highest sum on two die would win the four-year term on the school board. 
Prior to the roll, Mason wiped down each die and called each of the candidates to a table positioned in the center of the chamber. 
Barnes rolled first, and out tumbled "snake eyes," a pair of ones. Lyons followed with a roll of a two and a one. By a margin of a single dot on the die, Lyons was the winner of the Trustee Area 5 seat. 
"I couldn't believe it," Lyons said of her narrow victory. 
Lyons was sworn in as the BOUSD's Trustee Area 5 Governing Member at the Board of Education meeting on Dec. 14. She begins a fourth four-year term after serving 12 previous years on BOUSD's school board.
Brea Olinda Unified School District
After the election, Lyons posted on her website, "I look forward to working with the members of the current board and new board member, Deana Miller. I am appreciative to all those who supported my campaign, as well as the support I received in the difficult time since election day."
Mason commended both candidates: "There is a great amount of time and sacrifice that goes into serving the community, families and the children of Brea as a School Board Member and as such there should be much honor and respect given to those who chose to run for and serve in that capacity."
Barnes said of the outcome: "This experience has enlightened me to other opportunities to get involved within the community and I am looking forward to doing so."  She acknowledged, however, that "it's time to revisit the [bylaw] and open the discussion with the community," Barnes said of the "lots shall be cast" tie-breaker.
Regarding the decision to resolve the race with a single toss of a pair of dice, Mason said, "It should not be inferred in any way that settling the election with the roll of the dice takes away from the seriousness of the matter which is selecting a School Board Member to guide and direct the Brea Olinda Unified School District."
Lyons said that her goals for her next four years on the board are "attaining these desperately needed additional financial resources to ensure BOUSD continues to be a premier district for our deserving students and community." 
Barnes will continue to stay active in the Brea community, seeking ways to stay involved with Brea schools. "I will consider running again in the future. It's been a pleasure to hear from BOUSD students throughout this election, and I hope I can continue to amplify your voices" Barnes said.
As she prepares for her next four year term, Lyons said, "Now, we have our work cut out for us as we try to recover from and work through what continues to be a challenging time for the students, teachers and parents in our community as we navigate COVID 2020 and beyond."
Leave a Comment
About the Contributor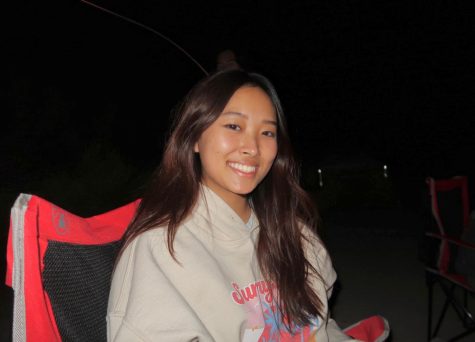 Doyon Kim, Editor-in-Chief
Doyon Kim, senior, is the Editor-in-Chief of the Wildcat, and this is her fourth and last year on staff. She loves binge-watching TV shows during her free...