Column: BOUSD Shut Down Hybrid Learning Too Soon
For eight weeks, Brea Olinda High School kept students and staff safe from COVID-19 during hybrid learning, with zero cases of community transmission and seven total reported cases of infections off-campus in the last 14 days, but on Dec. 4, we returned, once again, to full distance learning. 
We gave up on hybrid too soon.  
From mandatory face masks, to desk shields, to hand sanitizer in every classroom, BOHS implemented every safety suggestion outlined by BOUSD prior to returning to school for hybrid learning on Oct. 19. With these safety measures in place, and with the vigilance of students and staff, there were no instances of community spread of the virus on campus. 
So if BOHS has been COVID-19-free for two months, why are we closing now? And why are we closing just one week before finals and the start of a two-week winter vacation? 

Loading ...
For many students, including myself, it is a struggle to learn from home. Before hybrid learning my grades were the lowest they had ever been, but going back to school in person, even just twice a week, compelled me to pay attention and focus in class. I needed that structure. Now, I'm afraid that I will struggle once again, especially with finals just days away. 
The 843 in-person hybrid students should be on campus for the 80-minute finals period. Being able to focus on our midterms, away from the many distractions we have at home may make the difference between success and failure on an exam. Some of our finals are worth 20% of our total semester grade.
We had been safe from infection for two months on campus, we would have been safe for another eight days. 
Closing BOHS will not stop the spread of COVID-19. For those who say that keeping BOUSD schools open could potentially lead to a student or staff member contracting the virus, we knew that there were risks of community spread at the start of hybrid learning in October. And because BOHS and the other district schools have done such a commendable job of keeping its students and staff safe, with only 16 total students and school staff members reporting infections in the last two weeks, there's no greater risk now, with just days of school remaining in the semester, than there was then.
BOUSD schools achieved in eight weeks what seemed, in October, to be an impossible feat: keep our schools COVID-19 free. So giving up on it so soon, and so close to finals, is a mistake. 
Hopefully, BOUSD will reconsider the closures and allow students and staff back on campus for the start of second semester. 
Hopefully, during Monday's BOUSD board meeting, we'll get the answers that the 4,333 students and staff district-wide who participated in hybrid learning deserve.
---
The BOUSD board meeting will be held at 6:30 p.m. on Dec. 14 and can be joined at the district's YouTube channel.
Leave a Comment
About the Contributors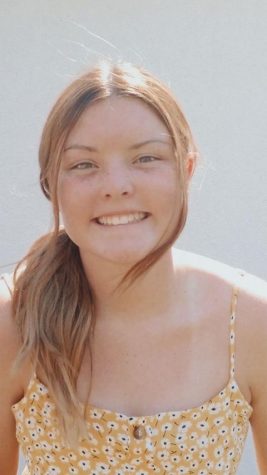 Natalie DiCesaris, Opinion Co-Editor
Natalie Di Cesaris, a junior, is excited to start her second year as opinion editor for the Wildcat newspaper staff. She competes on varsity swim and water...
Charlize Chiang, Photo Editor
Charlize Chiang, senior, is a Photo Manager and Illustrator for the Wildcat and returns for her third year on staff. She competes for varsity tennis, and...