Pro-Trump Mob Invades U.S. Capitol; Five Dead, 55 Arrested
A mob of supporters of outgoing president Donald Trump marched to the nation's Capitol building in Washington D.C. on Wednesday in an attempt to halt Congress from counting the electoral college votes which would officially confirm Joseph Biden as the 46th president of the United States. 
On Wednesday morning, thousands of pro-Trump rioters accusing Biden of winning the election through fraudulent votes gathered around the Washington Monument. Trump, in a live speech, encouraged his supporters to march to Capitol Hill to "cheer on our brave senators, and congressmen and women…peacefully and patriotically make [our] voices heard." Rudy Giuliani, Trump's personal lawyer, also spoke to the crowd, advising them to engage Democrats in "trial by combat" if they hoped to overturn the election results.  
Emboldened, Trump's followers marched to Capitol Hill, climbed over barricades, scaled walls, bypassed Capitol police, and smashed windows to reach, and breach, the historic building. 
The last time the Capitol building was attacked was in 1814, by the British army. 
During the initial breach, a Trump supporter from San Diego was shot and killed by a law enforcement officer as she attempted to enter the building through a window. Other casualties included two males — one a Capitol police officer — and two females who died due to "separate medical injuries," according to Washington D.C. Police Chief Robert Contee. 
Police seized six weapons, including two pipe bombs and a cooler filled with Molotov cocktails, and arrested 52 people among the mob. Four additional bombs were discovered, and detonated, "just off the Capitol campus," according to Congresswoman Jaime Herrera Beutler  (WA-03).
The Congress and Senate chamber was evacuated, including Vice President Mike Pence, and lawmakers present for the counting of the electoral college votes. 
On Wednesday afternoon, the District of Columbia National Guard deployed around 1,100 National Guardsmen, requested by the city's mayor, to assist local police, according to The New York Times.
In the midst of the chaos, D.C Mayor Muriel E. Bowser established a curfew from 6 p.m. on Wednesday to 6 a.m. Thursday. 
In response to the days' chaos and violence, Trump posted on his (currently-suspended) Twitter feed for "everyone [in] the U.S. Capitol to remain peaceful" and to respect the Capitol Police and law enforcement. 
Nearly four hours of mayhem later, officials announced that the Capitol was secure from the violent mob that interrupted the electoral count.
In the wake of the assault on Capitol Hill, Democrats are calling for Trump to be immediately impeached, according to Politico.
Congresswoman Ilhan Omar (D-MN) tweeted "Donald J. Trump should be impeached [and] removed from office" as "a matter of preserving our Republic." Omar, along with other members of Congress, are currently drafting articles of impeachment. 
Congresswoman Katie Porter (D-Calif.) of south Orange County participated in the "[signing] as a cosponsor of the articles of impeachment." 
After numerous tweets that failed to disavow the riots, and "repeated and severe violations," Trump's Twitter account was suspended for 12 hours. Facebook, Instagram, and Snapchat soon followed Twitter's lead, denying Trump the ability to post for 24 hours and blocking any posts directed to #StormTheCapitol. A press release from Twitter read, "As a result of the unprecedented and ongoing violent situation in Washington, D.C., we have required the removal of three @realDonaldTrump tweets that were posted earlier today for repeated and severe violations of our Civic Integrity policy." 
At 3:40 a.m. this morning, Congress finalized the vote tally, and Pence declared Biden's victory official for the 2020 presidential election.
Leave a Comment
About the Contributors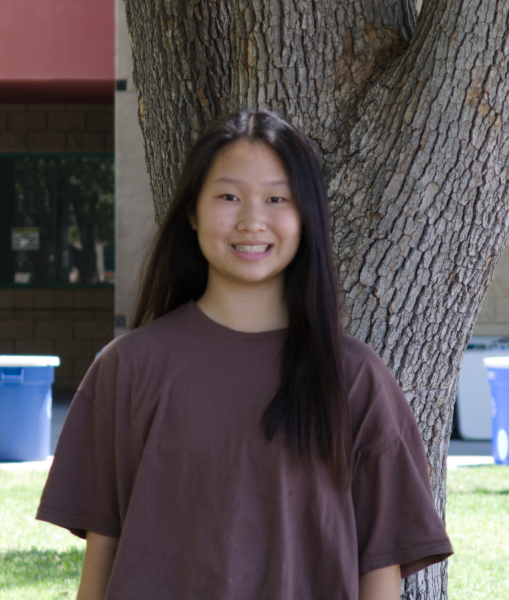 Ellen Kim, Editor-in-Chief
Ellen Kim, senior, has been a member of the newspaper staff since her freshman year and is excited to lead the staff as Editor-in-Chief. Alongside her...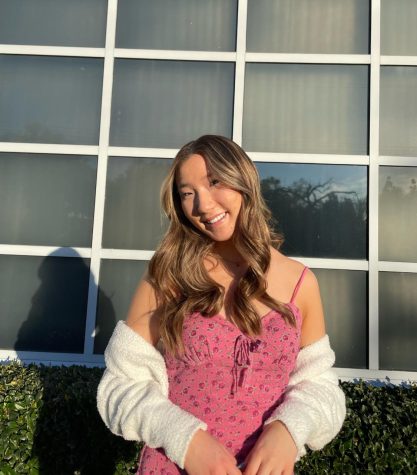 Karis Choi, News Editor
Karis Choi, senior, joined the Wildcat newspaper at the beginning of her sophomore year starting off as a photographer and staff writer and transitioning...