It's Time for California to Fully Open Again
Despite an initial roll-out of a COVID-19 vaccine in Orange County, the county is still in the restrictive "purple tier," with indoor dining prohibited, school sports cancelled, and masks mandated. 
While Governor Gavin Newsom has put our lives on pause with the intent to save lives, the waves of lockdowns are doing more harm than good, destroying businesses, creating a mental health crises for teens, and instilling fear in Californians. 
Cases rise, cases go down, but we should not live our lives in fear, especially when our "leader," Newsom, does not take his own rules seriously. Despite forcing Californians to shelter-in-place and avoid dining-in, Newsom was discovered breaking his own rules by eating at the exclusive French Laundry restaurant on Nov. 7, 2020. 
Not only have the restrictions affected businesses — 19,000 small businesses in California have permanently closed since the start of the pandemic — but also high school sports. More than half of the country's states completed full high school football seasons, with winter basketball well underway, but California remains an outlier. Just yesterday, the California Interscholastic Federation (CIF) announced that championships for Fall sports are cancelled. 
We go on lockdown when the cases rise, and when they fall, the restrictions are loosened. The reality is that COVID-19 deaths have decreased 25% when the pandemic began, to 7.6%. While effects after receiving the virus are a worry to some, most long term effects are only in people ages 60 and older. 
Since March of 2020, the number of casualties from COVID-19 — 402,000 — and the number of cases — 24.3 million– are not at all close to one another. The 1.7% mortality rate affects mostly those with underlying health conditions, previous illnesses, and those over age 65. Although there have been some cases of healthy, young adults dying from COVID-19, according to the CDC, only 510 (.0015%) people ages 15-24 have died from the virus. Granted, those same teens might live with or take care of someone over the age of 65 might spread the virus to their loved ones, but there is a simple solution: If you are afraid of getting or spreading COVID-19, stay home, and if you and your family aren't afraid, be aware of the risks, but continue to live your life.
With vaccines already being distributed to front line workers, and soon, hopefully, the general public, we shouldn't be afraid of COVID-19. We have to return back to a normal, pre-pandemic life, but how can we do that if we continue to live in fear of COVID-19?
Leave a Comment
About the Contributors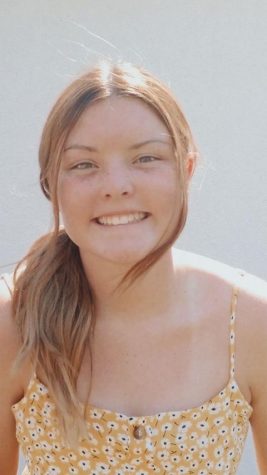 Natalie DiCesaris, Opinion Co-Editor
Natalie Di Cesaris, a junior, is excited to start her second year as opinion editor for the Wildcat newspaper staff. She competes on varsity swim and water...
Charlize Chiang, Photo Editor
Charlize Chiang, senior, is a Photo Manager and Illustrator for the Wildcat and returns for her third year on staff. She competes for varsity tennis, and...