McCall Named North Orange County ROP Teacher of the Year
Ken McCall, BOHS athletic trainer and ROP teacher, was awarded the North Orange County ROP (NOCROP) Teacher of the Year at the Feb. 10 Board of Trustees meeting.
In post on Wildcat Medical's Instagram account, McCall stated that he was, "truly honored and got emotional when receiving this award," finding it hard to believe that he was selected out of the "many great teachers working for North Orange County ROP."
The award is "extremely prestigious, as ROP has over 100 teachers," Terri Giamarino, superintendent of NOCROP Administration, said.  
Prior to the Board of Trustees meeting, a plaque was delivered to McCall's house with instructions not to open until later, along with a flower bouquet, which his wife hid, according to Marily Buchi, President of the NOCROP Board. McCall attended the meeting thinking that the board was recognizing him for starting the new Health Occupations Students of America (HOSA) chapter, an organization for students interested in the healthcare profession.  
When administrators announced his name, McCall was "so surprised and never expected this type of recognition." McCall expressed his gratitude for the selection to the administrators, board members, and students that supported him. 
Dr. Joshua Porter, principal, describes McCall as a committed, student-centered teacher who is an obvious candidate for the award. "He is a great example of not only what a teacher should be, but also what is to come" by adapting and "buil[ding] this program from the ground up," Porter said.
McCall's role as an ROP teacher includes preparing his students for the professional healthcare world by helping them take classroom knowledge to real-world applications. His athletic training interns are proud to recognize his accomplishment of teacher of the year, and congratulate him for this momentous win.
Senior Tristan Montera, an athletic training intern for McCall, said McCall's "great achievement for ROP teacher of the year is long overdue" because "he makes the class enjoyable while learning a lot of useful information."
Crystal Cheon, Medical Club president, says that McCall not only teaches curriculum, but also necessary life skills that can save a person's life. Cheon is happy for McCall's achievement because "[he] is an outstanding ROP teacher, and he definitely deserves the title," Cheon said.  
In order to be considered for the honor, teachers must be nominated by the NOCROP administration, based on demonstrating certain qualities including empowering teaching, professionalism, and excellence in promoting leadership beyond the regular job obligations. 
Every year, the OCDE requests each district in the county to submit their nominees for the "Teacher of the Year" award, where the ROP Educational Services leadership team and Cabinet review the applicants that meet the criteria. As the selected nominee from NOCROP, McCall is working to advance to the Orange County Teacher of the Year program.
All nominees for OC's Teacher of the Year must have had at least eight years of experience as a credentialed teacher and required to complete an eleven-page essay covering topics including their professional biography, school-community involvement, education issues and trends, and philosophy of teaching.
20 semi-finalists teaching from pre-kindergarten to twelfth, will be selected after a round of panel interviews, then five teachers will be chosen to compete against finalists from all the counties in the state for the California Teachers of the Year program.
McCall says he "always wondered what it takes to earn this type of recognition, and now I know," hoping to make the best of the OC's Teacher of the Year application "that is just beginning."
Leave a Comment
About the Contributor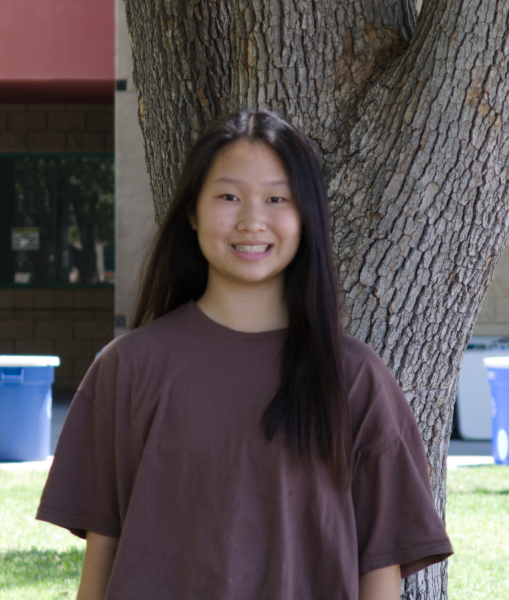 Ellen Kim, Editor-in-Chief
Ellen Kim, senior, has been a member of the newspaper staff since her freshman year and is excited to lead the staff as Editor-in-Chief. Alongside her...