Girls', boys' XC Programs Race Through Abbreviated Seasons
After losing a year of competition to COVID-19, girls' varsity cross country has already sped through the season, finishing with a record of 2-2.
The Wildcats' final meet of the season was against Yorba Linda High School on March 6, and resulted in a narrow 27-30 loss. Girls' varsity went in confident, hoping the flat track at YHS would produce fast times. Despite the loss, Wildcats placed three runners in the top five.  
The Wildcats competed in a dual meet at CHS against Canyon High School on Feb. 27, and lost by a score of 19-39. 
"This was a tough race individually, and team-wise. Even though we lost, it brought us closer and made us want to work harder to achieve our goals," Gwen Maddox, sophomore, said. Maddox placed fifth for the team with a time of 20:47.2.
Due to COVID-19, post-season competition was by cancelled by CIF, causing varsity to shift their goals to doing their best in the meets in order to prepare the team for the track season. 
On Feb. 20, the Wildcats competed against Foothill High School with a home track advantage, pulling out a three point win, 26-29. Kendra Painter, junior, placed first and Nikki Ammerman, junior, placed third, helping to secure the Wildcats' win over the Knights.
"I am very proud of our team's [performance] because everyone has been pushing so hard this season," Painter said. Painter has consistently placed in the top five at every meet, and placed first overall in two of the four meets. 
The Wildcats kicked off their season with an dominating race against Valencia High School on Feb. 14, pulling off a 19-40 win. 
"Our team performance was great; we made it our goal to pack up (stick together) and we definitely did. It's always good to come out with a win," Maddox said. Painter and Ammerman placed first and second, respectively, contributing to the Wildcats' near-perfect score.
Even with the four-meet long season, the team is proud of all they've accomplished. "I am very proud of our team's overall performance this season because we have all been working so hard during our offseason, and it's rewarding when we get to see our hard work pay off," Ammerman said.
---
Boys' varsity cross country bounced back from inconsistent training and multiple injuries to achieve an overall record of 2-2 for a 2021 season that was abbreviated due to the COVID-19 pandemic.
The boys finished their season with a dominant performance over Yorba Linda High School in Yorba Linda on March 3 with a perfect score of 15-44. 
"A lot of people got a personal record and we had an amazing race," Drew Biegler, sophomore, said, who also noted that the Wildcats concluded their season "with a bang." Biegler placed second overall in the race with a time of 16:37.17.
In their dual meet against Canyon High School in Anaheim Hills on Feb. 27, Canyon pulled ahead against the Wildcats, winning 21-35. Biegler placed fourth, the top runner for BOHS, with a time of 16:33.0. Canyon secured the top three spots in the race. 
Biegler, while disappointed in the team's overall performance during the short season, believes that with more training they can perform at a higher level in the 2021-2022 campaign. Due to cancellations, "we haven't been able to train as much or [as] hard as other districts," Biegler said. 
Bruno Morlan, head coach, also believes that more consistent training will improve their performance as a whole next season. "Our training really just started one month ago, when in a normal year we'd have at least two months of solid training before our first race," Morlan said.
The Wildcats hosted and fell to Foothill High School on Feb. 20, 16-46. Derrick Garcia, junior, placed fifth, the lone Wildcat standing between Foothill and a perfect score.
While the overall outcome wasn't as desired, Morlan is happy with the team's improvements. "I'd like everyone to be faster," Morlan said, "but huge gains don't happen overnight."
In their first meet of the season on Feb. 14, the Wildcats faced Valencia High School, prevailing over the Tigers 25-30.
"Dual wins are nice but they don't tell you everything about a team," Morlan said. "It's been a lot more difficult to get our runners to finish before the other runners lately, but our runners are still progressing at a good rate, we'll be fast next year."
Leave a Comment
About the Contributors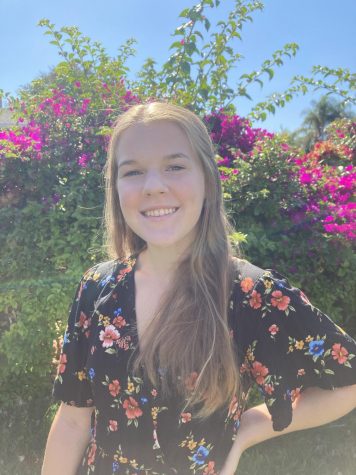 Callie Yates, Co-Editor-in-Chief
Callie Yates is a junior starting her second year on the Wildcat staff as Co-Editor-in-Chief. Callie works as a volunteer in childcare at her churches....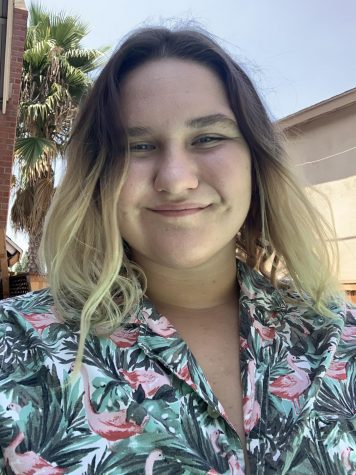 Allie Haluska, Managing Editor
Allie Haluska is a junior and is excited to start her second year on the Wildcat staff. She is on the varsity water polo team and swim and competes in...