Weiseth Creates COVID-19 Unit for Bio Classes
On the projector screen in room 105, a crown-shaped virus loomed over students as biology teacher Shelley Weiseth introduced a new unit dedicated to the science behind the COVID-19 disease.
The science lessons covered topics such as the replication of SARS-CoV-2, the immune system's response to viruses, and the development of vaccines.
Weiseth developed the unit to create a relevant and interesting learning experience for her students. "There is a lot of misinformation out there when it comes to COVID, how viruses work, and especially [about] the vaccine," Weiseth said.
Weiseth incorporated materials and resources from other units, starting with the basic facts of viruses, then moved on to the immune system. "Once students understood the immune system, then it is much more simple to comprehend how vaccines work," Weiseth said. 
Ayla Mailom, freshman, thinks that it is important for students to understand the science of COVID-19 to prevent further transmission of the virus. "We have learned about the shape and parts of the virus, as well as how it easily spreads, [so] this is essential in understanding how we can protect ourselves and our loved ones from COVID-19," Mailom said.
Prior to developing the course work, Weiseth asked her classes what they wanted to know about COVID-19. Students posted their questions through an assignment on Google Classroom, which was projected on the screen for classmates to view.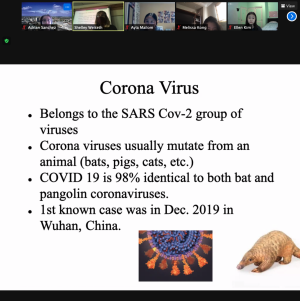 Incorporating these questions into her lecture, Weiseth prepared a Google Slides presentation and developed a variety of online activities, worksheets, and project ideas to complement her lesson plan. 
Aalia Rodriguez, freshman, believes that all science classes should have a COVID-19 unit so that students can be educated on current events and take precaution to help the world recover from this pandemic. Learning about the virus is especially important for "teenagers because we often feel we are invincible to COVID-19," Rodriguez said.  
In this new unit, Krish Desai, freshman, said that he enjoyed "learning about how the coronavirus infects our cells, and the immune system response," thinking that it is "crucial that we learn about COVID-19" to allow safe return to in-person activities. 
One of the unit's assignments required students to watch the movie Contagion, a 2011 thriller about the world population surviving a deadly virus called MEV-1. With the biological knowledge of how viruses work, students compared scientific scenes in the movie to real life lab procedures as well as the pandemic in the movie versus the COVID-19 pandemic.
Lexi Mayo, freshman, said that the movie "was a little bit unrealistic," but was "surprised that the movie's depiction of a pandemic was pretty similar to how we handled the COVID-19 pandemic."
Other students, like Jocelyn Islas, freshman, thought that the movie was interesting because of how it was able to capture the rapid spread of viruses. Islas said that she enjoyed the movie because it "was a great educational resource to watch," allowing her to learn the full process of how scientists study a virus to develop a vaccine.
Although this was a new unit designed to correspond to current events, Weiseth hopes "to continue teaching this unit in future years" expects to cover this topic even after the pandemic is over.
Leave a Comment
About the Contributors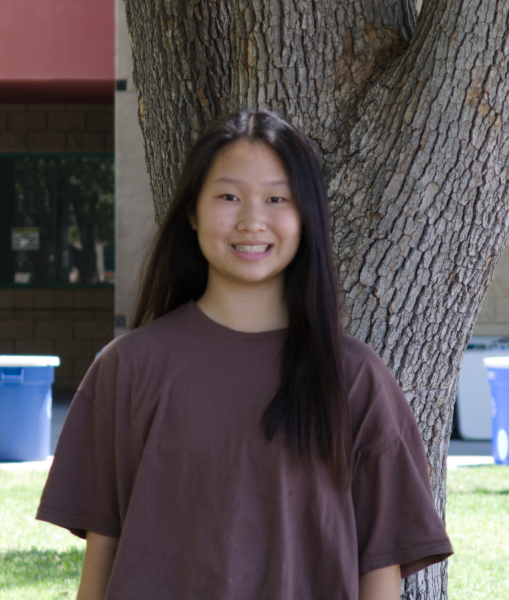 Ellen Kim, Editor-in-Chief
Ellen Kim, senior, has been a member of the newspaper staff since her freshman year and is excited to lead the staff as Editor-in-Chief. Alongside her...
Alexis Alexander, Photo Manager
Alexis Alexander, senior, is one of the Photo Managers on the Wildcat. She has a strong passion for taking photos and telling stories through her pictures....