Free COVID-19 Testing on BOHS Campus
Living Fit Nation (LFN), a corporation that specializes in improving health and wellness, partnered with BOUSD on Feb. 10 to set up COVID-19 testing clinics on the BOHS campus.
Located in the lower student parking lot in front of the gym, the clinics are open every Wednesday from 7 a.m. to 4 p.m, with free COVID-19 testing services in response to the Families First Coronavirus Response Act. 
Shelley Weiseth, Biology teacher, received testing at the clinic on March 11 and believes that the clinics will greatly benefit Brea and BOHS. "More people will know if they're COVID-19 positive and take the necessary precautions," Weiseth said. 
The LFN staff includes qualified technicians trained to administer COVID-19 testing. Tests are administered through the polymerase chain reaction (PCR) nasal swab method. The test takes about 15 to 20 minutes to complete. Results take approximately 48 hours to be returned via email, text message, or phone call. 
Registrants can schedule an appointment ahead of time and must arrive at the clinic with a face mask or proper face covering. People wanting to take the test must also bring their photo ID's, insurance card if available, and a parent or guardian if they are under 18-years old.  
Testing has also ramped up due to the return of sports. Indoor and high-contact sports such as baseball and wrestling are required to get tested for COVID-19 after every competition with another school, and football is required to get tested once a week at a clinic. 
Robb Perrance, head football coach, took advantage of the on-campus testing. "I think knowledge is huge. If positive cases can be identified this way and make those with COVID-19 quarantine, perhaps we can put a quicker end to this pandemic and move forward," Perrance said.
BOUSD is using the same company, LFN, for COVID-19 testing for students and athletes, but they do not the same testing site. Joshua Porter, BOHS principal, clarified: "The Voluntary On-Site COVID Testing Clinics at BOHS is open for the whole community and is separate from our athletic testing. Athletic testing is mandatory for athletes who wish to participate in the identified sports listed in the close-contact sports."
Kennedy Johnson, freshman, receives testing three times a week as a volleyball player. Johnson thinks that it is beneficial for athletes to get on-campus testing because she "wants to keep everybody safe." 
Leave a Comment
About the Contributors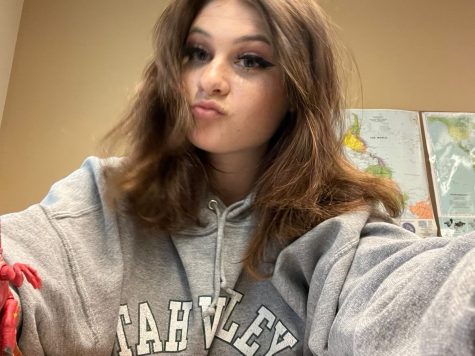 Cheyenne Arredondo, Staff Writer
Freshman staff writer. Favorite color is purple and I love Halloween.
Diana Lee, Photographer
Diana Lee, junior, joined the Wildcat Staff in 2020-2021. She enjoys taking pictures of trips and fun times to look back on for memories. She spends her...