Allison Fong, a Student Athlete of Character
Senior Allison Fong's character has been forged, not by varsity volleyball wins and losses, but by being 5'5 in a sport that favors tall competitors. That character was recognized on Feb. 22 when Fong, along with senior Troy Merizan, was named Student Athlete of Character by the Orange County Athletic Directors Association.
Two student-athletes from each Orange County school were selected for this award based on the six pillars of character: trustworthiness, responsibility, respect, fairness, caring, and citizenship.
Fong's main challenge as a passer on the BOHS varsity volleyball and club team, ProPlay, was her height. "One of the biggest struggles I faced during my volleyball career was my position and identity," Fong said. "I had to face the truth that I was too short to be a hitter, especially compared to the girls who were easily six-feet tall. Being 5'5, I was sort of behind in [my] position."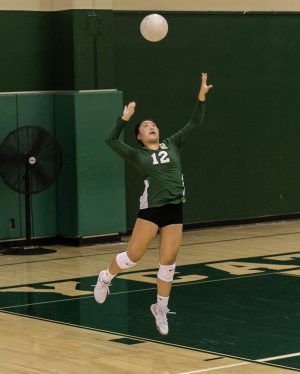 This challenge instilled in Fong determination, perseverance, and a positive attitude, reflected in her leadership role on the Wildcat volleyball team, and ultimately, in the Student Athlete of Character recognition.
"It's taken a lot of work and inner-searching to get to where I am now. I've discovered a lot about myself through the challenges of sports," Fong said.
That challenge includes 20 hours a week of volleyball practices — 14 hours minimum with the Wildcats, and another six hours with her club.
According to her teammates and coaches, Fong exemplifies what it means to be a quality team player.
"She has a team-first mentality [and] leads by example on and off the court [and] has become a stronger leader over the [past] four years on the team," Mariana Montes, girls' volleyball coach, said.
Teammate Janie Seong, senior, added, "Allison's love for the game shows through her actions at practice, and her encouragement pushes us when we are down in games. She has impacted me in such a positive way."
After graduating from BOHS, Fong plans on pursuing a career in medicine, majoring in biological cognitive science, and participating in club volleyball throughout college.
"I love the competitiveness, the strategy, and the mental toughness required to play. Volleyball, to me, is a sport that will [make] you grow not only as an athlete but as a better person," Fong said.
Leave a Comment
About the Contributor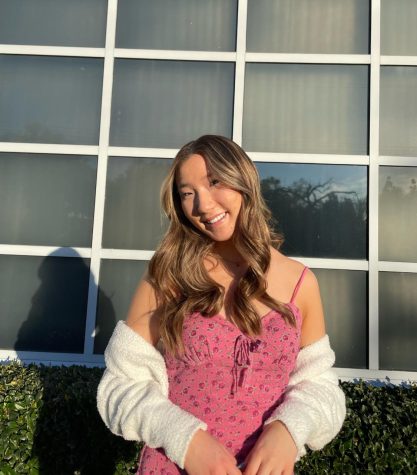 Karis Choi, News Editor
Karis Choi, senior, joined the Wildcat newspaper at the beginning of her sophomore year starting off as a photographer and staff writer and transitioning...