Pop In to Friday's Pops Concert
After a full year of virtual and mini live concerts, the BOHS instrumental music program will host its first in-person performance featuring all ensembles this Friday.
This year's Brea Music Program Pops Concert will feature the Color Guard, Orchestra, Jazz Band, and Wind Ensemble. Tickets for the 6 p.m. show at the quad are available at the BOHS Webstore for $5.00 each. 
Similar to previous years, each ensemble will present three to four pieces of music from popular movies and musical artists, and also feature unique drum sets and electronic music.
Band Director Kenneth Taber is enthusiastic to display this year's hard work and "[finish] off the year for the music program in great style." This concert will be "extra special," Taber said, because of the rare live performances this year. 
Traditionally, the instrumental music program and Color Guard perform their pieces in the Performing Arts Center, but due to COVID-19 safety protocols, the concert will be conducted outside at the quad. The marching band sound system will "mic up" the ensembles so that they can be heard by the audience without indoor acoustics.
Jackie Piepkorn, senior saxophone player and Band Council President, is eager to perform at her "first in-person band concert this year [and] to play saxophone solos."
The Chamber Orchestra will be performing three songs: "Greater Than…," "City of Steel," and "Harry's Wondrous World." 
Jazz Band will play "Blame It On The Blues" (a swing piece), "Gears" (a funk-rock piece), "La Suerte de los Tontos" (an Afro-Cuban Latin piece), and "In The Mood." 
This will also be the Wind Ensemble's first and last concert of the year, where they will be performing "Symphonic Highlights from Frozen," "Deus Ex Machina," and "Soundtrack Highlights from Guardians of the Galaxy." 
BJHS color guard will join the BOHS color guard to perform a choreographed dance to "Monster" by Justin Bieber and Shawn Mendes. 
Because of dedicating a lot of time to rehearse the pieces, "It will be exciting to see how far everyone's come with the effort they've put in" for the upcoming concert, Nataly Rivera, freshman violin player, said.
To prepare for the concert, the performing ensembles gathered for in-person rehearsals led by Taber and instrument section leaders following social distancing and mask recommendations. Students playing wind instruments incorporated "playing masks," which allowed students to blow their instruments through a second flap in the special masks. 
Alice Chung, senior flute player, will be performing her last concert as a high school student. "It is a bittersweet moment but any concert with the band is always very exciting. Although we had little time to practice [compared to] previous years, I feel that we have prepared to the best that we can," Chung said.
Leave a Comment
About the Contributors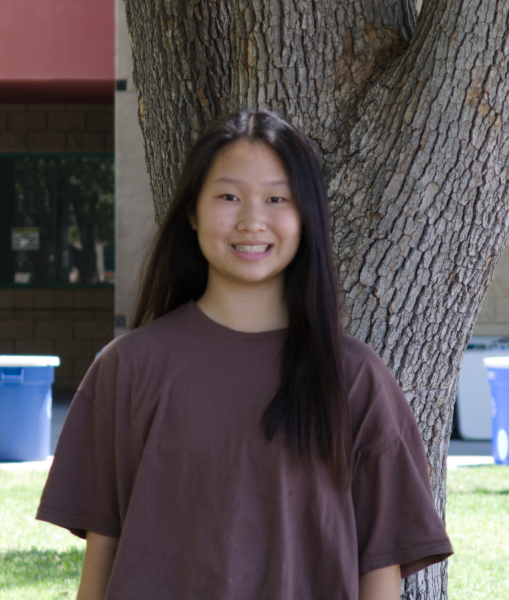 Ellen Kim, Editor-in-Chief
Ellen Kim, senior, has been a member of the newspaper staff since her freshman year and is excited to lead the staff as Editor-in-Chief. Alongside her...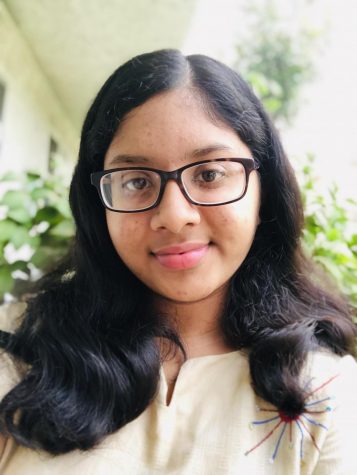 Sri Addagarla, Staff Writer
Srimahita "Sri" Addagarla is a freshman who is excited to begin her first year on the Wildcat staff. When she isn't reading (or rereading), she loves...