Students, Staff 'Mask Up' as In-Person Teaching Resumes
Back-to-school shopping lists usually include spiral notebooks, highlighters, three-ring binders, Jansport backpacks, and a first-day outfit. But this year, due to a surge in the COVID-19 delta variant, the most essential items are masks as the Brea Olinda Unified School District (BOUSD) is requiring all students and staff to wear a mask while indoors. 
For 17 months, BOUSD was on distance and hybrid learning, but on Aug. 16, all BOUSD schools, including BOHS, returned to full in-person learning. With the return to campus while in the midst of the enduring pandemic, schools are conforming to the health guidelines enforced by the California Department of Public Health (CDPH).
CDPH released a statement on July 12 stating that, "K-12 students are required to mask indoors" and "adults in K-12 school settings are required to mask when sharing indoor spaces with students," regardless of vaccination status. (Masks are not required outdoors.)
Dr. Joshua Porter, BOHS principal,  believes that "[as] long as students wear masks while inside, we will see fewer cases of students having to quarantine based on the new guidelines."
"
Being able to go to school in person is a blessing."
— Pauline Kang, senior
Since the start of school on Monday, students and faculty have appeared to embrace the indoor masking mandate. Hallways are filled with masked students hustling to class, and teachers are providing instruction while "masked up."
However, teaching over five periods while wearing a mask is a new challenge for this year's faculty. "You don't realize how much you talk while teaching until you have to teach the whole day with a mask. I understand it's pragmatic and is essential to keep students and staff safe, but it is hard to breathe sometimes," Benjamin Fackrell, physics teacher, said.
Students like Elizabeth Han, freshman, have mixed feelings about the mask mandate. Han said, "I feel completely comfortable wearing masks inside, [though] it is a little hard to breathe in class. [However], I feel comfortable going back to school as I felt like I didn't learn much when we were online."
On top of the mask mandate, BOUSD has also established a new quarantine protocol: In the case of an outbreak of COVID-19, whether or not the affected student or staff has to quarantine will solely be based on if they were tested positive or their vaccination status. 
As months go on, CDPH will continue to evaluate conditions and "assess conditions and will determine no later than Nov. 1 whether to update or eliminate mask requirements or recommendations," according to a statement from the updated CDPH Guidance for Schools and Universal Mask Requirements.
Though life on campus might not look the same as it used to, with the excitement of the full in-person return on Aug. 16, it is evident that most students and staff have had a positive, and healthy, first day back on campus.
"I enjoy in-person learning more, [and] being able to go to school in person is a blessing," Pauline Kang, senior, said.
Leave a Comment
About the Contributors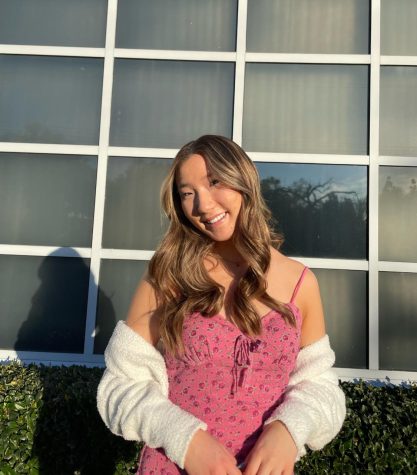 Karis Choi, News Editor
Karis Choi, senior, joined the Wildcat newspaper at the beginning of her sophomore year starting off as a photographer and staff writer and transitioning...
Diana Lee, Photographer
Diana Lee, junior, joined the Wildcat Staff in 2020-2021. She enjoys taking pictures of trips and fun times to look back on for memories. She spends her...