The Last First Day
Opinion Editor and senior Natalie DiCesaris celebrates the long-delayed return to campus.
Monday was my first day of my senior year, but it was also the first day since March 2020 where going back to school felt (somewhat) normal. Last year's desk-shielding, social distancing, cohort-splitting craziness is finally over. 
Although the pandemic is not over due to a surge in the COVID-19 delta variant, Brea Olinda High School has created an environment where I feel not only safe to learn, but excited to learn as well. 
Between Link Crew welcoming hundreds of freshman to campus at the annual orientation; to ASB creating photo backdrops for each grade to take pictures in front of (pictures that have dominated my Instagram feed this week); and indoor sports practices and games resuming, BOHS — from its administrators, teachers, staff, and students — has created an atmosphere that emphasizes both school spirit and safety. So while COVID-19 still rages around us, it doesn't feel like it does. 
And even better: Besides being happily overwhelmed with seeing 1700 students walking around campus, I got to meet my teachers face-to-face; sit in a classroom with more than seven students; and eat lunch with my best friends whom I hadn't been to school with since my sophomore year. 
My first day back felt like a breath of fresh air compared to the last 17 months of mostly being stuck inside my house. I realized that going back to school in-person means I can celebrate my last year of high school having an actual high school experience, including rallies, dances, sporting events, and dress-up days. 
I am ready and excited to finally have a fun, safe, and complete year of in-person school full of new memories — senior-year memories — with my friends and teachers.
Leave a Comment
About the Contributors
Natalie Di Cesaris, Opinion Editor
Senior Natalie DiCesaris is Opinion Editor for the Wildcat newspaper. Along with being in journalism class, she also is part of Brea Olinda's water polo...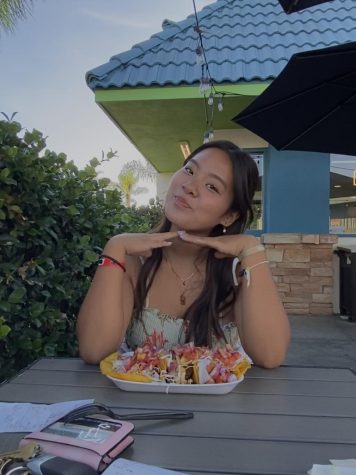 Rachel Lim, Illustrator
Rachel Lim, senior is excited for her third year on the Wildcat staff. For fun she loves to draw, play the guitar, and workout. In the future she hopes...