Club RAISE's Ulti'mutt' Volunteer Weekend
Brea RAISE Humane Foundation — as part of their club's mission to assist at local animal shelters — participated at Volunteer in Defense of Animals (VIDA) rescue center in Rowland Heights on Nov. 13.
VIDA shelters more than 30 dogs, and a large community of volunteers sign up to take care of the dogs on a daily and weekly basis. Members arrived at the shelter at 9 a.m. and split into pairs to begin rotations of walking and washing dogs, cleaning kennels and shelters, and washing litter boxes.
"Washing and walking the dogs made them so happy. I love helping out the animals and raising awareness of the shelter so that the animals can be adopted or fostered," Claire Seo, junior, said.
BOHS's RAISE is one of 26 chapters of the national 501(c)3 nonprofit organization, and has been a regular partner of VIDA for four years. At the shelter, many of the dogs had been abandoned in, and rescued from, Mexico.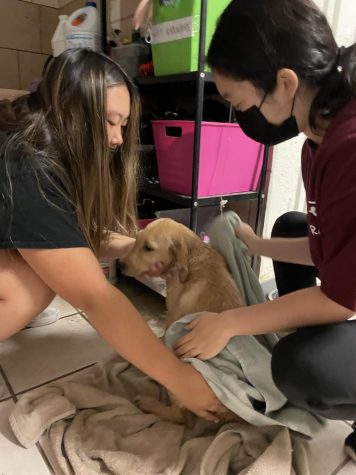 "A lot of the joy of the dogs comes from the large groups of local volunteers who come at VIDA almost every day," Charlize Chiang, senior and RAISE co-president, said.
Kasia Alexander, freshman, recounted a memorable walk during her volunteer rotation: "While walking the dogs, I got to observe the dogs' behaviors and really see how excited they got to get out and interact with people. One of the dogs I was watching kept on looking back at me and smiling, and it made me so happy to see her enjoying it," she said.
To put volunteer events like these together, Chiang and Yoon contacted several local shelters like VIDA and Priceless Pets in Chino at the beginning of the school year to plan volunteer events. At each event, the members serve — per RAISE's mission statement — with the mission of "preserving species, the environment and society through sustainability and humanitarianism."
"Being a part of RAISE makes me feel like I am part of the community and furthers my love towards helping the animal species," Yoon said.
With only ten spots for volunteers each time, spots fill quickly because "you not only get service hours, but you get to help out the animals and raise awareness," Seo said.
At meetings every other Wednesday in Room 122, RAISE promotes their Saturday volunteer days and animal welfare.
Leave a Comment
About the Contributors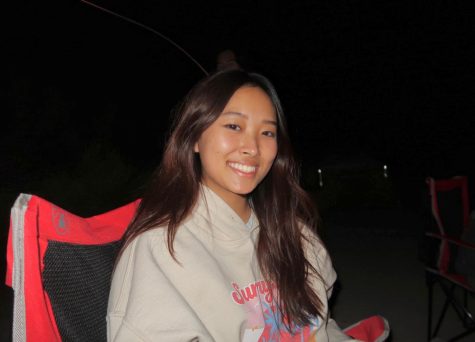 Doyon Kim, Editor-in-Chief
Doyon Kim, senior, is the Editor-in-Chief of the Wildcat, and this is her fourth and last year on staff. She loves binge-watching TV shows during her free...
Charlize Chiang, Photo Editor
Charlize Chiang, senior, is a Photo Manager and Illustrator for the Wildcat and returns for her third year on staff. She competes for varsity tennis, and...