The Wildcats' Last-Minute Holiday Gift Guide
This year, the holidays are more than just staying home and eating dinner with family; it's about reconnecting and reuniting with those who we couldn't see last Christmas because of COVID-19 restrictions.
Knowing what to shop for may have been a challenge in 2020 due to closed malls, but now that stores have fully reopened, this holiday season can be filled with gift shopping for friends and family. 
With the endless variety of gift options, you may be struggling to find a specific present for your loved ones. Well, the Wildcats' got your back. 
---
For Trendsetting Teens 
With trends always changing, it can be hard to keep up. From clothes to room decorations, here are the current trends that can be gifted to teenagers this holiday. 
---
Gifts for the Boys
Studies show that finding a gift for men is often challenging because they are usually unaware of what they might want or have difficulty asking for them. But gifting them any on-trend clothes or jewelry might be enough to make them happy for this holiday season, while also adding more variety to their closet.  
---
Best Gifts for Under $20
On a tight budget? Check out these items for under $20.
---
Gifts for Tech Loving Teens
There's always someone who's on their phones 24/7 or just loves technology in general, whether for fun or doing work. Here are some ideas for the tech-geeks. 
---
Gifts for the Parents 
Finding the perfect gift to show appreciation to your parents can be tricky, but here are some items that parents might like.
---
Can't Forget the Holiday-Themed Gifts!
The holidays this year should be filled with festive gifts, food, and laughs. These holiday-themed gifts will set the vibe of any party. 
---
It's easy to get overwhelmed with the items on the shelves when shopping for holiday gifts. This holiday gift guide from the Wildcat has got you covered. 
Happy Holidays, Wildcats!
Leave a Comment
About the Contributors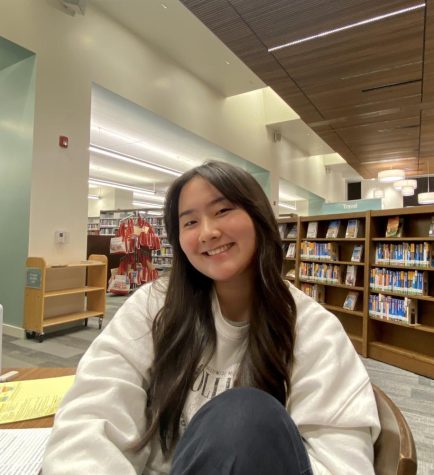 Jasmine Youn, Feature Editor
Jasmine Youn, senior, is excited to be back with the Wildcat newspaper this year! Being feature editor, she manages, produces, and edits feature stories...
Charlize Chiang, Photo Editor
Charlize Chiang, senior, is a Photo Manager and Illustrator for the Wildcat and returns for her third year on staff. She competes for varsity tennis, and...