Girls' Water Polo Advances to CIF Quarter Finals
After a low-scoring, 5-3, CIF Division 4 Second Round victory yesterday against San Dimas at Charter Oak High School, Wildcats girls' varsity water polo heads to the quarterfinals tomorrow against the Oxnard High School Yellowjackets.
The Wildcats advanced to the CIF playoffs — their first appearance since 2018 — on the strength of an overall record of 14-11, and a North Hills League championship.
The Wildcats opened CIF play with an 18-5 trouncing of Palm Desert High School at the Wildcat pool on Feb. 8
The second round game against San Dimas, undefeated Valle Vista League champions with an overall record of 16-7, was considerably closer.
In the final quarter against the Saints, the Wildcats had a narrow 3-2 lead until senior Alyssa Olona entered the game and scored two goals. San Dimas would score again, but it wasn't enough to close the gap and the Wildcats emerged from the Charter Oak High School victorious, and moving on to the semifinals.
Olona was energized by the venue's atmosphere. "Every time someone did a good move, the crowd would go wild by clapping or cheering," Olona said. "The cheering only made me want to push myself harder. They wanted us to win just as much as we did, and it was amazing to have all that support."
Natalie DiCesaris, senior, said, "I haven't been to CIF since I was a freshman, so this [win] was a very big deal for me, and for the eight other seniors."
For the eight seniors on the team, whose sophomore and junior years were interrupted, postponed, and canceled due to COVID-19, the camaraderie and teamwork required to advance to CIF playoffs, and advance in CIF, has been especially memorable.
"This journey has been extremely exciting and nerve wracking at the same time. It excites me because not many people get to experience this opportunity in their high school career, and so I just think it's amazing that my teammates and I get the opportunity to say we made it this far in CIF," Olona said.
DiCesaris added, "Now that we made it this far, we want to win."
Up next for the Wildcats is the CIF Division 4 quarterfinals against the 24-5 Yellowjackets of Oxnard High School tomorrow at 11:30 a.m. at Oxnard High School.
Leave a Comment
About the Contributors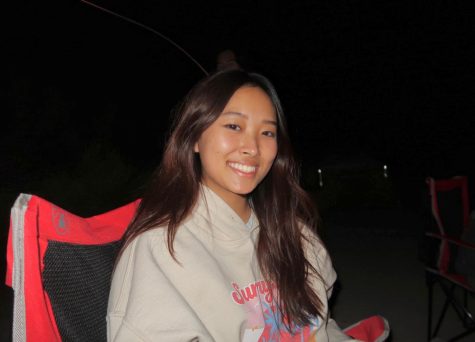 Doyon Kim, Editor-in-Chief
Doyon Kim, senior, is the Editor-in-Chief of the Wildcat, and this is her fourth and last year on staff. She loves binge-watching TV shows during her free...
Kasia Alexander, Photographer
Kasia Alexander, freshman, is a photographer on the Wildcat. She enjoys baking, hanging out with friends and family, and dancing. One of the joys in her...