25 Wildcat Seniors Named Valedictorian, Salutatorian
After spending four years of high school maintaining 4.0 GPAs, a record 25 BOHS seniors were honored as valedictorians and salutatorians. 
A valedictorian is a student with the highest unweighted grade point average (GPA) of 4.0 among their graduation class. The salutatorian title means that the student had the second-highest unweighted GPA. (Having an unweighted GPA of 4.0 is the maximum average that can be reached. However, for a weighted GPA, students can have up to a 5.0 GPA depending on the academic courses they take.)
To be eligible for the valedictorian or salutatorian titles, students must be recognized as Distinguished Scholars, an award for students who participate in rigorous academic curricula — such as honors and Advanced Placement classes — throughout their four years of high school. 
This years' valedictorians are Curtis Ahn, Samantha Allred, Neil Azimi, Marco Brunyer, Christine Cheon, Samantha Isabelle Dizon, Pauline Kang, Haylie Kent, Clara Lee, Emily Park, Ryan Seidl, Rakshith Thuraga, Tori Torres, and Lauren Yu.  
The salutatorians are Olivia Anaya, Jared Caluag, Andy Choi, Dakota Covey, Jared Dewberry, Joshua Garcelon, Leonardo Garcia, Joshua Han, Ian Kim, Andrew To, and Grace Yoon.
(In February, Shannon Ames, registrar/data technician, organized and collected and organized the GPAs of the entire graduation class to create a list of valedictorian and salutatorian students.)
Seniors expressed gratitude, excitement, and even relief at receiving the honor. 
When Pauline Kang found out that she was named valedictorian, she immediately told her family. "They were all so excited. In the end, their reactions and being able to make them proud is what made all the studying and stressful nights worth it," Kang said.
With a long-term goal of becoming valedictorian, receiving the title was a relief for Marco Brunyer. Brunyer credits  his parents' support for his success in the classroom that led to achieving his goal. 
"My parents have always made school a priority over everything else. It's not like they're constantly on me for it but they put that in me to focus on school and I just carried that with me," Brunyer said.
Emily Park remarked that the support she received from her teachers helped her achieve the valedictorian award. "Teachers were very welcoming and they were willing to answer any questions I had in regards to assignments," she said.  
Similarly, Clara Lee credited the teachers who helped her through high school, both emotionally and academically. "There's definitely been a few teachers that made me enjoy school. They didn't want me to just strive for academic success, but they also wanted me to have fun," Lee said. 
After enduring four years of late night study sessions, some seniors felt their efforts finally paid off.
For Ryan Seidl, what used to be so stressful a few years ago, is now something he can laugh about. "I now find it funny how every time I got a grade lower than an A on any test or quiz, I would spend so much time trying to calculate how I could possibly raise my grade in the future," Seidl said. 
Grace Yoon feels "accomplished" that all her hard work paid off. "I feel incredibly proud but honestly it took me by surprise as I didn't expect to be one," she said.
Seeing the way her older sister took on academic challenges, Samantha Allred, valedictorian, was able to push herself. Allred's high school experience was "never easy" but pushing through the academic challenges of advanced classes while maintaining high grades "taught [her] the value of hard work and perseverance."
When Dakota Covey received the news that he was salutatorian, he recalled the numerous moments during his high school career where he "experienced doubt and frustration at receiving a grade that [he] wasn't proud of or making a small mistake on a test or homework assignment." But, seeing the results of the stress and work he put into his courses, he feels a "bittersweet mixture of regret at being so worried all the time." Covey said, "Yet [I am] glad that I worried and cared enough to constantly put forth my best work."
Andy Choi, salutatorian, found his journey to earning a salutatorian title to be a "fun experience." Even though he mostly valued school events, friends, and teachers he has met, "getting an honor like this is like a cherry on top," he said.
Valedictorians and salutatorians will be recognized with a certificate and medallion on June 2, at the BOHS stadium during the graduation ceremony and may be selected to give a speech. 
Leave a Comment
About the Contributors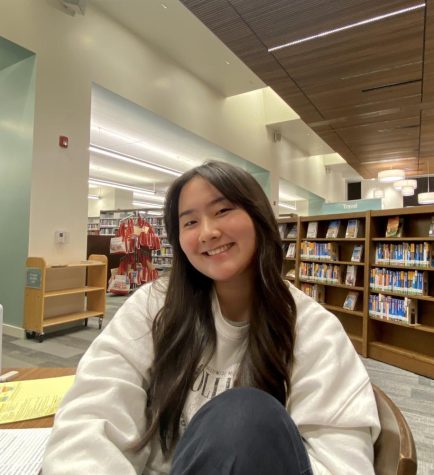 Jasmine Youn, Feature Editor
Jasmine Youn, senior, is excited to be back with the Wildcat newspaper this year! Being feature editor, she manages, produces, and edits feature stories...
Isabella Abalos, Photo Manager





Isabella Abalos, senior, is ecstatic about returning for her third year as one of the Photo Managers for the Wildcat. She enjoys going to the...