BOHS Promotes Mental Health on Campus
In light of Depression Awareness Month in October and Suicide Prevention Month in September, BOHS staff supports mental health services and awareness to ensure students' well-being.
The Federal Communications Commission required US states to modify the originally 10-digit suicide lifeline to "988" in July 2022 to improve accessibility. Ever since this modification on the 24/7 hotline, reports of calls increased by 45% within the first month it was launched.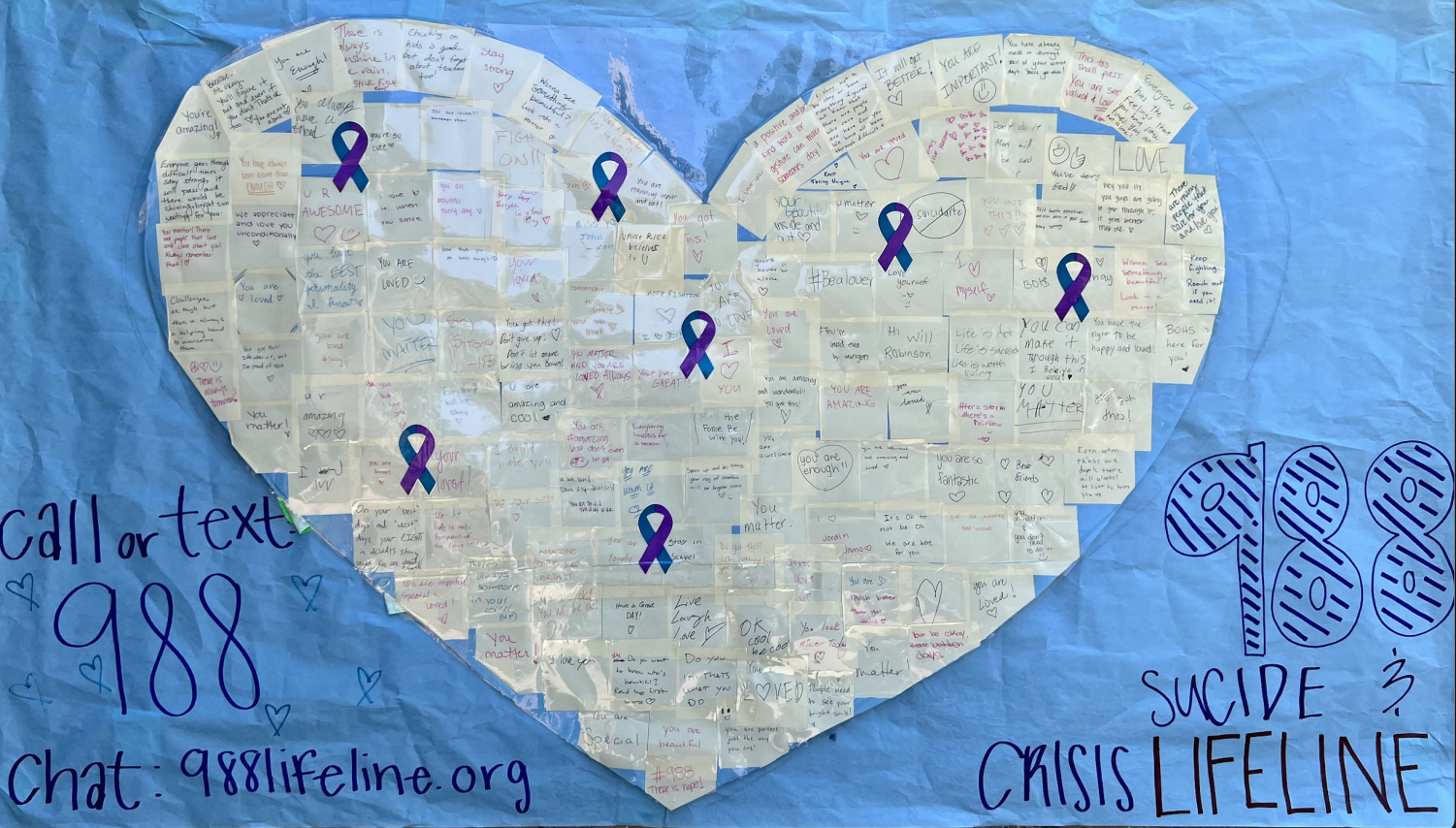 Dr. Joshua Porter, principal, noted that the new hotline is a useful resource for "direct access and immediate assistance, especially because schools are not open 24 hours a day," he said.
Throughout the month of September, posters with heartening messages were plastered on the hallways to promote the new crisis lifeline for students to seek guidance when needed. 
Cecilia Araujo, assistant principal, supports the counseling program on campus and helps students navigate their overall mental wellness. "I am happy to help shift the narrative of suicide prevention awareness to a positive, solution focused conversation," she said. 
Teachers and counselors participated in Talking Shirt Thursdays by wearing "support squad" and "not today" shirts to share the positive message. On Tuesdays at lunch, counselors stood in the quad to engage in healthy dialogue about raising awareness on difficult topics, such as suicide.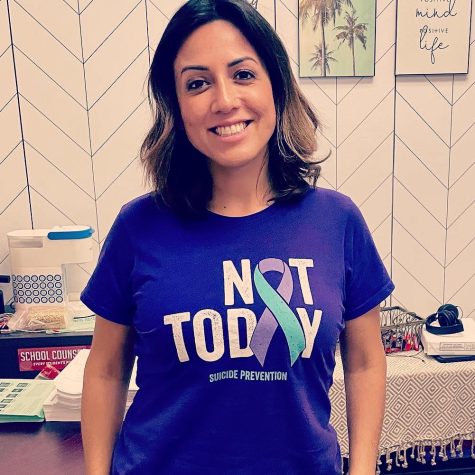 Many students struggle to manage challenging classes while balancing extracurriculars. "It's often really difficult to deal with stress from school and anxiety, and it's important to realize that you're not alone, and many other students probably feel the same way, so nobody should be afraid to ask for help," Ellie Segura, junior, said.
Elizabeth McDonald, counselor, offers consultations with students to support them on their wellness journey. "We're here to serve students to support, guide, and link them to services that can aid their needs," she said. 
Throughout the school year, students who deal with personal struggles can schedule an appointment with their counselors, contact the anonymous BOHS tip hotline, or call/text the 988 hotline.
"It's good that [the school is] making an effort to make help more available [since] having posters that encourages students to reach out for help lessens the stigma people have about mental health," Lauren Ahn, junior, said.
Leave a Comment
About the Contributor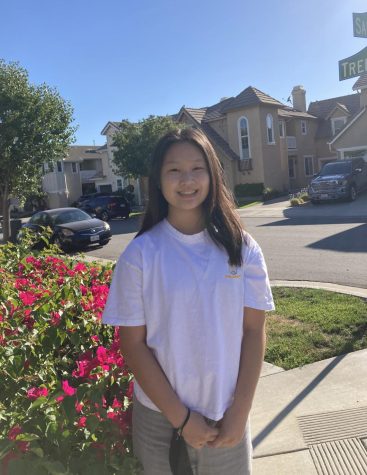 Ellen Kim, Staff Writer
Ellen Kim, junior, is enthusiastic about starting her second year in the newspaper team as a staff writer. At school, Ellen is a part of many clubs including...