'Annyeong' Anseong Students
After thirteen hours on a plane, students from Brea's sister city, Anseong in South Korea, set foot on American soil for what would be a two-week cultural immersion. Students experienced first-hand the American culture of In-and-Out hamburgers, school life, and language from their date of arrival on Jan. 9 to their departure on Jan. 21. 
The student exchange program, led by the Brea Sister City Association, is an annual opportunity for rising eighth and ninth grade students in Anseong to visit Brea. With 200 applicants that applied for the 2023 cohort, 30 students (26 girls and 4 boys) were selected to come to America based on a written exam that tested English speaking, reading, and writing skills. 
Sera Yoon, Korean teacher, says that this program allows both BOHS and Anseong students to "truly gain a new perspective of both Korean and American culture." 
Upon landing at LAX, each Anseong student was matched to a host family that provided a home for their stay and helped them adjust to American life.
"The family I stayed with took care of me really well, talking to me very slowly and making sure I didn't need anything. It was so fun being able to play with their kids despite the language barrier," Ji Bin 'Jenny' Yoo, exchange student, said.
During the first week, Anseong students toured UCLA, visited the Getty Museum, and shadowed ASB students at BJH. In the second week, exchange students went to Universal Studios, explored the Brea Civic Center, followed BOHS Link Crew Leaders to their classes, and attended the Winter rally and 'Friday Night Fever' dance.
Yeon Ji 'Arabella' Choi, exchange student, was shocked that the buildings in America were wide and short, contrary to the tall towers of South Korea. "The high school was so big and seemed like a college campus," she said.
Link Leaders played introduction games with Anseong students, guiding them throughout the school day. Erika Yang, junior and Link Crew cabinet member, "loved leading the kind and respectful exchange students." Yang was shocked to learn that many students in Korea arrive home at 9-10pm to attend after school academy. "I can't imagine staying for that long," she said.
At BOHS, Anseong students had the opportunity to meet and speak with students in the Korean language program, including members of Korean Honor Society and the Korean Culture Club. Two days before departure, students met at the quad on Jan. 19 and played Korean traditional games, such as jump rope, yutnori (a stick tossing game), and jegichagi (kicking a solid jegi off the ground).
Lauren Ahn, president of Korean Culture Club, planned the after school bonding event. "Having to lead so many students was chaotic but fun and worth it because everyone was having a good time," she said. She enjoyed being able to practice speaking to exchange students in Korean, while they were able to practice their English skills.
On the last day, Anseong students and the BOHS Korean program gathered at the quad for a farewell feast of Korean street food: kimbap and spicy rice cakes.
For the past two years, the program was paused due to the pandemic, and students had a cultural exchange through three days of zoom calls. Through breakout rooms, Q&A sessions, and an intense round of Among Us, students were able to get to know each other virtually.
Minhong Park, former exchange student, participated in the virtual exchange program of 2022. Park encourages prospective Anseong students to participate in this "once in a lifetime opportunity to broaden your perspective on the world and learn more about each country's culture," she said.
This summer, BOHS students will have the opportunity to take part in the cross-cultural experience by traveling to Anseong, Korea. 
"I hope my students and the exchange students will maintain long-term friendships and keep in touch, and hopefully we'll be able to see them again in the summer," Yoon said.
Leave a Comment
About the Contributors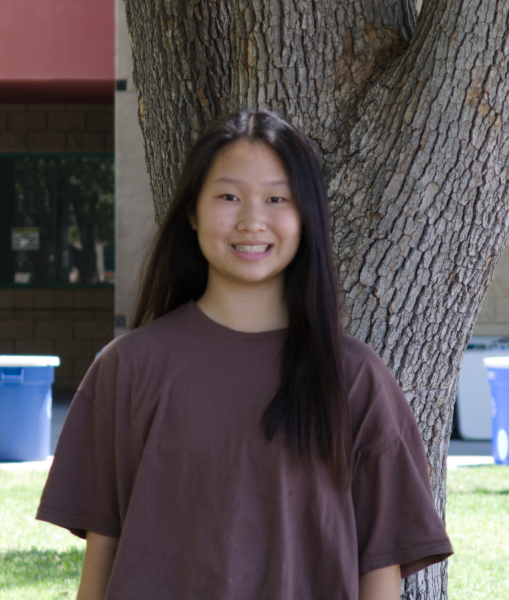 Ellen Kim, Editor-in-Chief
Ellen Kim, senior, has been a member of the newspaper staff since her freshman year and is excited to lead the staff as Editor-in-Chief. Alongside her...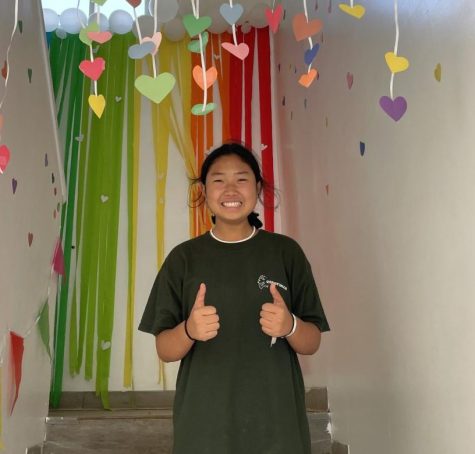 Claire Seo, Photographer
Claire Seo is a senior and this is her fourth year taking photos for the Wildcat newspaper. She is a huge movie buff and loves spending time with her friends,...