An AVID Celebration
AVID seniors commemorate their college commitments during annual Signing Day event.
One by one, seniors from the Class of '23 walked onto the PAC stage to receive their AVID stoles as their high school achievements, college commitment, and intended major were read aloud by Amanda Louis, AVID and French teacher.
16 graduating seniors in the AVID program received recognition for this milestone at the annual AVID Signing Day on April 28. Current AVID students, families, and peers gathered to commemorate the seniors' signing of their letter of intent, making the binding official.
Alexis "AV" Valencia, senior, who has been in the AVID program since 7th grade, said of the event, "It was so surreal seeing the other AVID classes watching me up on the stage knowing that I was [once] in their shoes," they said. AV will attend Cal Poly Pomona as a dance theater major with hopes to double major in political science.
Some seniors, like Krystal Beltran Gomez, will be the first in their families to attend college. "At first, [my family and I] were lost and confused with the whole process, but that's how AVID helped me," she said. After two years at Fullerton College, Beltran Gomez plans to transfer to Northern Arizona University to pursue her dream of becoming a child and family social worker.
Samantha Hernandez, senior, and five-year veteran of the AVID program, acknowledged that "AVID has been the support system" she needed and is "proud" to be the first person in her family to commit to college. Hernandez will attend UC Riverside as a political science major.
AVID, which stands for Advancement Via Individual Determination, is a college preparation class that helps students practice critical thinking, time management, and organizational skills. "I was a very messy student, but just after my first two years of AVID, I always had a clean backpack," Brooke Robison, senior, said.
Another essential skill taught in the AVID classes is collaboration. "It's special to see everyone finally accomplish what we've worked so hard on, and we've created a bond that has helped us throughout the years," Ryan Schouten, senior, said. Schouten will study motion picture science at the Rochester Institute of Technology in New York in the fall.
Ashley Ochoa, senior and president of AVID, committed to UC Riverside as a neuroscience major. Ochoa also feels that she made a special connection with her "AVID framily" after "growing together in the class since 7th grade." 
Currently in class, AVID students are preparing for their first year in college by learning how to navigate college syllabi for various courses. "Hopefully, when the students show up to their first college class, they will already know what to expect," Louis said. 
Louis, who has been leading AVID at BJH since 2016 and BOHS since 2017, said of the year-end celebration, "It's crazy to see the students when they're 11 or 12 and [then] seeing them graduate, which is so rewarding because I know a lot of teachers never get to see what happens."
Leave a Comment
About the Contributors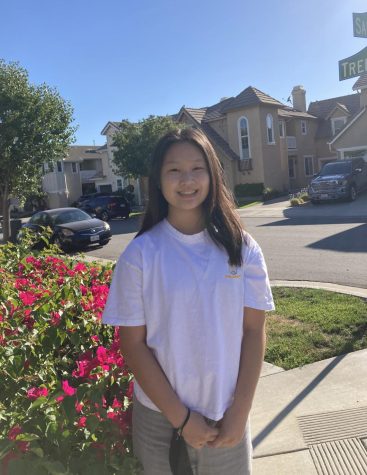 Ellen Kim, Editor-in-Chief
Ellen Kim, junior, is enthusiastic about starting her second year in the newspaper team as a staff writer. At school, Ellen is a part of many clubs including...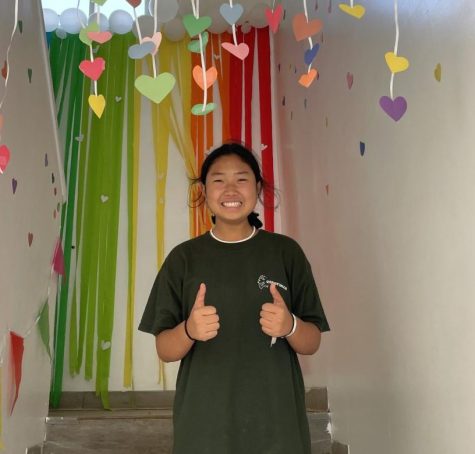 Claire Seo, Photographer
Claire Seo is a senior and this is her fourth year taking photos for the Wildcat newspaper. She is a huge movie buff and loves spending time with her friends,...