Embracing the 'B' in HBCU
Senior Gaby Smith reflects on her admittance to 'the Mecca,' Washington D.C.'s Howard University.
"I have the nerve to walk my own way, however hard, in my search for reality, rather than climb upon the rattling wagon of wishful illusions."
Zora Neale Hurston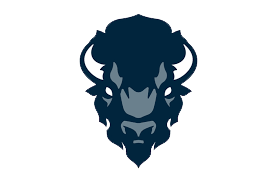 Zora Neale Hurston. Toni Morrison. Kamala Harris. Anthony Anderson. Sean "P. Diddy" Combs. Chadwick Boseman.
I grew up with these names — these artists, authors, musicians, and leaders — responsible for changing society for the better, for shaping my understanding of brilliance, and, as my grandfather would say, for being examples of "Black excellence."
But in addition to contributing so much good to world culture and society, they have something else in common: they are all alumni of Howard University, a Historically Black College (HBCU) in Washington, D.C.
Receiving an acceptance letter to Howard University for the Class of 2027 means that this fall I'll sit in the same desks these icons sat in, learn from some of the same professors these scholars learned from, and walk the same grounds my heroes walked.
My family was thrilled that I'd be "immersed in traditional Black culture" and at an institution that "values Black excellence and serves the Black community in a way no other institution can," as my grandfather explained to me. They know what HBCUs — especially Howard, "the Mecca" — mean to me and the Black community.
In the 19th century, Black people couldn't use public transportation, they couldn't vote, they were still enslaved in 15 states before the ratification of the 13th amendment on Dec. 6, 1865, and they did not have access to a formal education.
Until, that is, the creation of HBCUs, which were founded to provide "a liberal arts education and [train] students for careers as teachers or ministers and missionaries" and "[prepare] students for industrial or agricultural occupations."
But HBCUs meant more than achieving a degree. They were a source of hope, hope that the Black community would someday be free — physically, intellectually, and spiritually.
"
My admission to Howard is the defining moment that will allow me to live amidst that 'Black excellence' my grandfather speaks of.
I've never fully experienced that "freedom." Black is what I am, but I have never had the opportunity to fully live in my Black-ness. A glass pane has existed between me and my Black identity since I was a child, leaving me to feel like a tourist in my own heart's museum. What pulled me away from the museum's exhibits — my dad's "Top 100 Women in Soul" music collection, my auntie's masterful braiding, the literature of Alice Walker, James Baldwin, August Wilson — was the longing to be accepted in school. 
I wasn't just a student, I was a Black student. I was one of only three Black kids in all of my AP classes (shades of Langston Hughes's "Theme for English B"); I was considered "well-spoken" just for speaking aloud in class; I was a "statement-maker" for wearing my natural hair to interviews and lectures. At school, I was the exhibit, on display to provide my peers a glimpse into what Black-ness is. There was the expectation that because I'm Black, "my page be colored that I write."
I just wanted to live freely among the exhibits.
My admission to Howard will allow me, this fall, to live amidst that "Black excellence" my grandfather speaks of.
I knew right away that Howard was the right school for me. Located in Washington, D.C., amidst the White House, Capitol Hill, and the Supreme Court of the United States, Howard offers a plethora of student internships (ideal for me, an aspiring lawyer). I'm looking forward to seeing performances by Howard's historic fine arts department in their recently renamed building, the Chadwick A. Boseman College of Fine Arts. In the fall, I'll participate in Howard's "Homecoming," which features their Greek Life Step Show, a concert in the school's "yard," a Bison Pep Rally, earth-shaking performances from the school's famous dance team, Ooh La La!, and a football game. And perhaps I'll join one of the "The Divine Nine" sororities (and fraternities), the first Black Greek-Lettered Organizations, and vibrant communities that embrace a culture of "stepping" and Black excellence.
At Howard, Black excellence feels real, close. It's a source of higher learning, expression, joy, and curiosity.
But most of all, it's a source of hope.
Maybe one day I too will be a beacon of hope for the Black community. Maybe one day my name will also be among a list of notable Howard alumni.
View Comments(1)