Link Crew Welcomes Class of 2024 with Zoom Welcome Day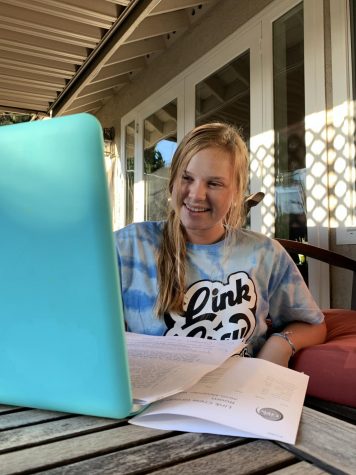 Link Crew held their annual Freshmen Welcome Day on Aug. 12 with a different approach to welcome the incoming Class of 2024: a virtual welcome. 
Due to COVID-19 creating an environment where students can no longer meet in-person, the BOHS Link Crew held their Freshmen Welcome Day on Zoom by making the virtual experience as engaging and as similar as an in-person Welcome Day. 
Eager freshmen sat in front of their laptops with their Zoom apps open waiting for their Link Crew leader to let them into the virtual room. Their leader greeted them and they introduced each other, both the leader and the freshman nervous about how the meeting would go. 
Bryson Burns, Link Crew Advisor, acknowledged that hosting orientation online was a challenge: "There [were] many difficulties with organizing an online Welcome Day. Students are usually eager to participate in Welcome Day, as it is a fun-filled day with old friends and new friends. Many of the activities that we use for Welcome Day only works while in person, so trying to overcome that obstacle [was] tough." 
Since a "normal" Freshmen Welcome Day would have included a lot of person-to-person contact, having a Zoom between the Link Crew leader and students [was] difficult. 
While initially dismayed about many of BOHS's traditional events — such as the first football game, first dance of the year, spirit days — canceled, Link Crew was more passionate than ever about creating a welcoming environment for the freshmen.
Due to low attendance by freshmen students, some leaders weren't able to do everything they had planned for the day. However, many leaders said that it was still a memorable experience for both the students and the leader. Maddy Salgado, senior and Link Crew leader, said, "While I was disappointed we didn't have a Welcome Day in-person this year, I felt like it was pretty successful for the most part, albeit attendance was a bit low. Two out of ten freshmen from my group joined the Zoom meeting, [but] I feel like the flow was just as good as it was before even with minimal participants."
However, an advantage to doing the Freshmen Welcome Day online was that many students were more comfortable in an environment that they were familiar with — their homes.
Salgado said, "The one advantage of doing Welcome Day online was that everyone was able to do it from the comfort of their home, which I think helped some freshmen that did participate in our online Welcome Day feel more at ease, since they were in a place that was familiar to them."
Kristin Kim, incoming freshman, said, "I really liked how kind my link crew leaders were, and I also liked the games. I didn't like how we had to have the Welcome Day through zoom but unfortunately that's not [in] their control."
For the future, Burns said, "I hope to have a full, regular Welcome Day whenever we can properly welcome our students back to campus. Link Crew is as excited as ever! They see a challenge and will not hesitate to take it head on. My Link Crew knows their jobs as being mentors to our freshmen is more important now that it ever has been. It is on Link Crew to create that bond for the incoming freshmen to feel connected to the school." 
This opportunity will allow the freshmen students that missed out to make new friends in-person when students, leaders, and teachers are allowed to meet face-to-face all together.
Leave a Comment
About the Contributors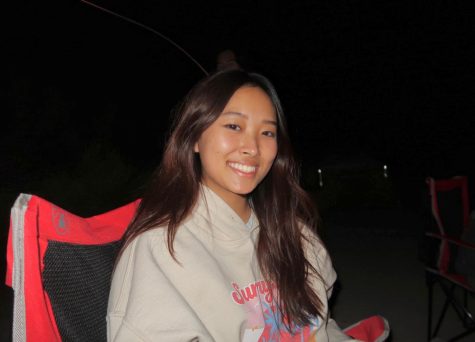 Doyon Kim, Editor-in-Chief
Doyon Kim, senior, is the Editor-in-Chief of the Wildcat, and this is her fourth and last year on staff. She loves binge-watching TV shows during her free...
Alexis Alexander, Photo Manager
Alexis Alexander, senior, is one of the Photo Managers on the Wildcat. She has a strong passion for taking photos and telling stories through her pictures....