Seniors Get Hands-On experience at Boeing Summer Internship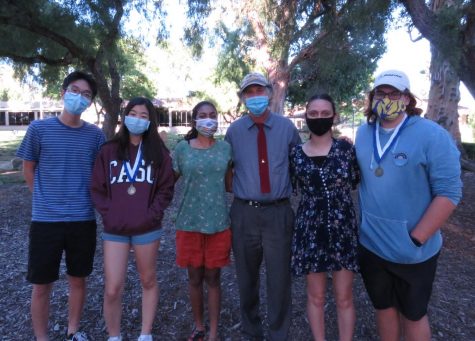 Six Brea Olinda High School seniors were given the opportunity to intern at Boeing, an aerospace company, this summer to expand their knowledge about Science, Technology, Engineering, and Math (STEM).
Boeing is America's largest aerospace manufacturing company and offers high school seniors an internship opportunity to gain skills related to STEM. According to the program summary, BOHS is one of only 13 schools in the Southern California area to participate in the program
This year, the internship was led by Eric Eichinger, a Boeing chemist, who also assists with the BOHS Robotics team, and student leaders from other Orange County schools who participated in the internship in 2019 and returned to assist the 2020 program. 
The BOHS seniors — Rushika Guniganti, Elin Jang, Kyle Jung, William Kim, Owen Siglin, and Jackie Piepkorn — learned about the internship opportunity through Todd Saleski, GITA teacher, and were nominated to apply by former BOHS principal, Dr. Ixchel Sanchez. According to Saleski, Boeing looks for students who are responsible, mature, and have a high GPA.
 "This [Boeing internship] is a very prestigious and formal program. They are expected to perform like an actual Boeing employee. Many students work in labs or do research," Saleski said. 
After applying, the students were informed of their internship acceptance via email two weeks before the 2019-2020 school year ended.
Although the Boeing internship is usually held at Boeing's Huntington Beach site, this year's internship was held online through a virtual program due to the stay-at-home order in California ordered by Gov. Gavin Newsom. 
The Boeing internship gave the students a very personalized experience as they were able to choose the focus of their time at the internship. Siglin said, "At the beginning of the summer we were given a big list of about 70 mentors to choose from, who we would be working with the rest of the summer. These mentors were all employees at Boeing's HB site, and [we] chose based on what [we] wanted to learn about." 
The students' days were filled with activities that provided experience within STEM. Kim spent his days working with his mentor and a group of other interns on a mentor-assigned task. 
This program also gave the students an opportunity to meet like-minded students from different schools in the area, such as Fairmont Prep and Valencia High School. ¨I share a lot of interests with my fellow interns, and am still keeping in touch with them today,¨ Piepkorn said.
The 2020 interns learned valuable skills such as data collection, STEM in the workplace, responsibility and leadership skills. However, they also made valuable memories along the way. The students' favorite memories ranged from the meetings they held to a beach day with all the interns. 
¨The internship program was overall a fun and challenging experience for all of the BOHS interns of 2020-2021,¨ Jung said. 
Leave a Comment
About the Contributor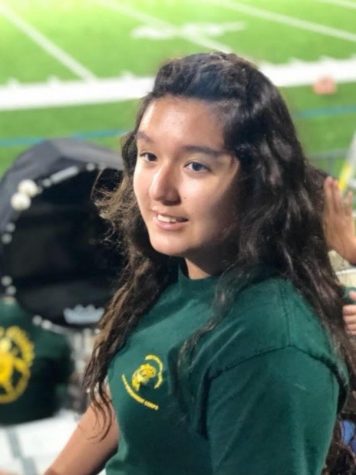 Melissa Perez, Opinion Co-Editor
Senior Melissa Perez is a first year staff writer. She is the captain of the BOHS Color Guard team and has spent the last four years in high school dedicating...