A Survivor's Story
Wildcat Food Editor Amber Kim writes about her mother's long battle with breast cancer, and the regret and discovery that emerged from her mom's journey to recovery.
When I was in junior high, I found a picture of my mom, Helen, in her camera roll.  In the image, she appears feeble and weak in a hospital bed. I questioned her about the photo, but she just smiled and told me that the hospital visit was for a routine health check-up. I was young and naive then, so I didn't think much about it, I didn't question her reply. 
I realized how much I relied on my mom for everything when I was struck with the news: my mom was diagnosed with breast cancer for the second time. 
Breast cancer is the most common cancer for women worldwide. Each year, about two million new cases, and over 600,000 deaths, occur due to this difficult-to-detect disease.
Then, in the summer of 2019, my family vacationed in South Korea, and on our second day, we stopped by a major hospital for another health check-up for my mom. Once again, I didn't think anything of it, I didn't question the visit.
My church has an annual special event called Teuksae in November where everyone worships and attends service at 4 a.m. everyday for two weeks. During my sophomore year, my mom and I were the only ones to attend because my brother was away at college.
 On the third day, after service ended, we entered the car, and my mom turned to look at me. She grabbed my hands and I could instantly tell that whatever she was about to say would be bad. 
In Korean, she said, "Minju, I don't want to lie to you this time. Remember how you found that picture of me in the hospital? It wasn't a check-up. That was after my breast cancer surgery. I just got the results from the Korean hospital and I have it again, but it's on the other breast, and the process won't be as easy this time."
I sat there, shocked, and the rest of the day passed by in a blur. 
Three months later, on Feb. 20, she had mastectomy surgery. Both the lymph nodes and the breast would have to be removed entirely.
For two weeks after the surgery she wouldn't be able to move at all, and she wouldn't be able to eat anything salty. For two months, she wouldn't be able to go anywhere or move around too much. 
After the surgery she stayed the night at the hospital, and when she came home the next day, it was like a different version of my mom. Her energetic and bubbly personality was gone, replaced by exhaustion and pain.
She stayed like that for a month. My mom rested upstairs in her room and I brought her food, water, and anything else she needed. From the day of her surgery to the last day of school on campus in mid-March I had to rely on my mother's friends as my main source of transportation.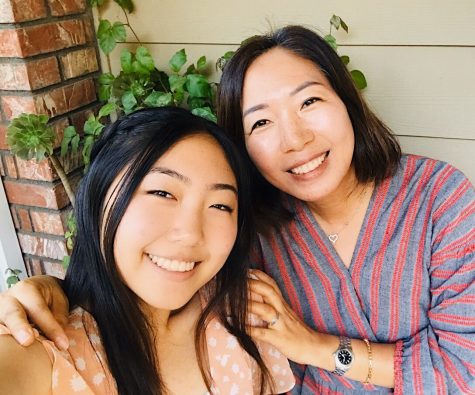 On top of maintaining my grades and extracurricular activities, I was now in charge of cleaning, doing household chores, and preparing food for both of us.
Then, COVID-19 hit, and her second surgery was pushed back to July 7. Her current condition made her more at risk of being exposed to the virus, so my family had very strict rules about going out. 
For her second surgery, she had to do breast reconstruction, which would restore the shape of her breast. For this surgery, she would first have to have a temporary tissue expander under the chest muscle. Then, over the next few weeks, the tissue expander would have to get filled with a saline solution. Next, the expander would be replaced by a silicone or saline implant.
Although this second surgery was optional, my mom wanted to do it so that she could feel more confident. The process of the first surgery was hard on her mentally and she wanted to feel better about her body.
Now, four months later, she's still recovering, and her health, both mentally and physically, is gradually improving. Her mobility is limited, but she enjoys light walks every morning.
According to the American Cancer Society, breast cancer that has spread to the regional lymph nodes has a five-year survival rate of 86%. 
This surgery might not have been the most difficult, nor the most dangerous operation, but it was difficult for me to witness a loved one going through something so draining. 
Looking back to the time we visited the hospital in Korea and the time I dismissed the picture of my mom in the hospital, I wish I would have taken the time to educate myself on the topic of breast cancer sooner. Maybe I would have been able to shoulder some of the burden that my mom carried on her own. But despite my regret about my past ignorance about her condition, I am now a partner in my mom's journey to recovery.
Leave a Comment
About the Writer
Amber Kim, A&E and Foods Editor
Senior Amber Kim is an avid reader/foodie. This is her third year on staff, and she can't wait to share about local eateries that peak her interest; alongside...