Going the Distance with Distance Learning
Wildcat photographer Karis Choi compares the benefits of distance learning versus the drawbacks of hybrid, which began on Monday
As hybrid learning begins this week, I'm choosing to learn from home.
Distance learning means attending Zoom sessions in my comfy pj's, sleeping until ten minutes before class starts, and having time in between periods to get a snack or even lay in bed for a short break. 
After nine weeks of learning online, I have created routines that allow me to balance Zoom calls and time for myself, which going hybrid on Monday will not allow me to do.
Distance learning has major benefits, including improving my mental health; allowing me more time in the mornings to sleep; or catching up on assignments that stressed me out the night before. 
Although going back to school may provide additional support for some students, it also comes with the risk of catching COVID-19. As much as we all want cases to drop, meeting inside of an unventilated classroom consisting of students whose family members come from different jobs and have many outside interactions will only increase the chances of more COVID-19 cases. 
Going back to hybrid is not worth waking up extra-early for because students going back to school are expected to bring internet-ready devices to do the same activities we've been doing at home. 
Currently, since I have a zero period, my first class starts at 7:05 a.m., so I am able to wake up as late as 6:50 a.m. and still be ready for class. That's nearly an hour later than the time I would have to wake up if I were doing hybrid. These extra minutes in the mornings for more sleep have aided my mental health. School gets very stressful with ongoing tests, projects, and homework, which keeps me up late at night. And mental health is just as important as physical health, so it's important that we use the extra hour in the mornings to take a breath. 
A benefit to distance learning is having everything such as textbooks, school supplies, and even snacks accessible during the ten minutes between classes. This allows the transition to each class to be much smoother than having to rush across campus from one period to the next.
Students going hybrid will be split into two groups based on their last names. For most students, especially myself, getting to see my friends makes school more enjoyable, and the risk of being in-person worth it. Not being able to be at school with friends whose last names start with a letter in the latter half of the alphabet is a dealbreaker. 
Adjusting to online school was rough in the beginning — I felt secluded from not having classmates to talk to in person. Thankfully, the school days got better as I got used to a routine.
While the thought of being back on campus for the first time since March is exciting, it's still too soon for BOHS to transition to hybrid learning. 
Leave a Comment
About the Contributors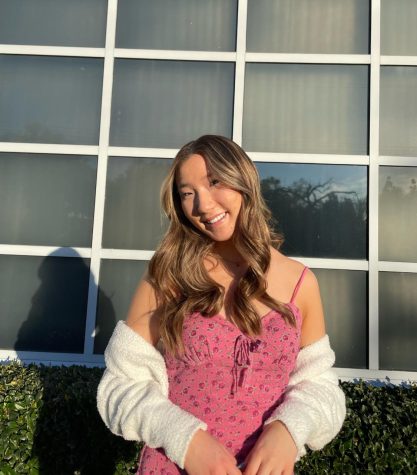 Karis Choi, News Editor
Karis Choi, senior, joined the Wildcat newspaper at the beginning of her sophomore year starting off as a photographer and staff writer and transitioning...
Charlize Chiang, Photo Editor
Charlize Chiang, senior, is a Photo Manager and Illustrator for the Wildcat and returns for her third year on staff. She competes for varsity tennis, and...