Barrera ('09) Builds Bodies, Communities as Owner and CEO of Faster Fitness Gym
Eleven years ago, Ivan Barrera ('09) was getting his fitness fix by pulling down rebounds and knocking down jump shots as a member of the Wildcat boys' basketball team. Today, the BOHS alumnus leads others on their fitness journeys as CEO and owner of Fullerton's Faster Fitness gym.
Barrera's interest in entrepreneurship was sparked by his father's ability to provide for his family as manager of Downey Tires and Auto Repair. During summer vacations, Barrera would join his father, Hans, at the shop where he witnessed the work ethic and leadership required to run a successful business.  
"Seeing his work ethic  — to do anything and everything possible to provide for our family — was of great value to me," Barrera said.
As a student at BOHS, Barrera learned to believe in himself and "to not be afraid to ask for help when you need it." He attributes this lesson to two of his former mentors: Nicole Baughman-Collinge, math teacher, and Becky Marchant, guidance counselor. "If it weren't for these two very special people, I wouldn't have learned these lessons" in being proactive and building relationships, Barrera said. 
After graduating from BOHS in 2009, Barrera attended California State University, Fullerton (CSUF), and took classes in public speaking and business, and supported himself by working part-time at Fitness One as a personal trainer.
During his stint at the gym, Barrera gained both a loyal clientele and knowledge about the fitness industry. This experience, and the entrepreneurship courses he took at CSUF, provided Barrera the tools to launch his own business.  
Barrera's first step to building his business was to rent out space in a local gym. But building a growing a business in someone else's building wasn't enough for Barrera.
"I wanted a place where people can come and call this [gym] their second home, to be a part of something bigger," Barrera said. 
On Jan. 3, 2013, just two years after working as a part-time trainer at Fitness One, Barrera opened the doors to his own gym, Faster Fitness. Barrera went from an employee with big dreams, to actually achieving his dream as CEO and owner of a gym in the Brea community he grew up in.
Enter the gym and you'll notice walls lined with free weights, kettle bells, training benches, treadmills, yoga balls, resistance bands, squat racks, and exercise bikes. Bisecting the space is a strip of black turf — emblazoned with the Faster Fitness logo — used for speed and agility training.
The gym provides personal, semi-private, small group, and online training to clients. Faster Fitness also works with local high schools, including the Wildcat and La Habra boys' basketball teams, Sonora High School's soccer team, and Orange Lutheran High School athletes. 
Barrera especially enjoys training high school teams because high school is  "such a special time in an athlete's life. Why not help play a small role in their success using our program?" Barrera said.
But the gym is more than just a physical space to build strength and improve agility. Barrera utilizes social media, like Instagram,  to post videos with tips on how to burn fat and build muscle. The workout videos focus on body parts ranging from legs, glutes, and arms, to tips on nutrition, to words of inspiration.
While Barrera's business grew from positive word-of-mouth from clients, so did his opportunities in the fitness industry. Since opening Faster Fitness in 2013, Barrera has been a featured speaker on panels at national conferences, including Succeed, a virtual fitness conference event hosted by the Association of Fitness Studios in 2019. At the event, Barrera shared his entrepreneurship journey, Faster Fitness's growth, and how his team helps their clients in their fitness journeys. 
This team that Barrera has assembled is part-reason for the gym's success, and his Faster Fitness colleagues and coaches agree that Barrera has worked tirelessly to get where he is today.
Samantha Tuohy, Faster Fitness coach, said, "[Ivan] truly takes care of his employees and members. He loves his community, and it shows. My life has changed for the better since I started working for Ivan."
General manager and head trainer of Faster Fitness, Frankie Gonyea, said, "His passion for helping other people is radiating. He's that juice you need when things don't seem to be going your way."
Rather than watching over his gym from a distance, Barrera enjoys being in the gym. While transforming clients' bodies is a daily highlight of his work, another benefit are the relationships that have formed into a Faster Community. Barrera said that his proudest moments are when "complete strangers come into the building and then become best friends that go on vacation together, or have dinners together," due to the spirit of community that is fostered in the Faster Fitness gym. 
"I love the interaction with people," Barrera said. 
Due to COVID-19, Faster Fitness was shut down for months, but Barrera was determined to find creative ways to grow his business. "As a business owner, you have to pivot [to] the circumstances because you want your business to stay alive," Barrera said.
Barrera and his team created Faster Fitness's website which includes virtual session sign-ups. The objective of this site is to make clients feel like they still have the same quality of training and support that they received in person, while continuing their fitness journey at home.
Barrera's clients stuck with him during the transition from in-person training to virtual, testament to the loyalty of "the people and the community," Barrera said. 
Barrera prioritizes the relationships he makes with his clients. He doesn't just see the gym as a career, nor just as a place to transform bodies, but as a community-oriented space that prioritizes relationships.
"I wanted to create something where people can feel like [Faster Fitness] is much more than just training, that they're also part of a fitness family," Barrera said.
Leave a Comment
About the Contributors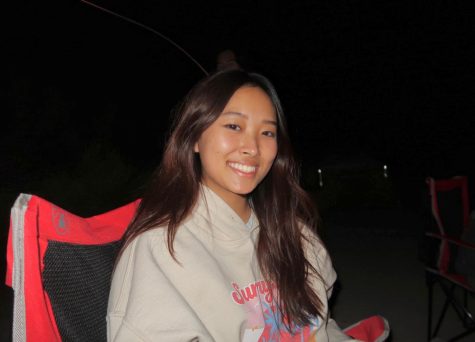 Doyon Kim, Editor-in-Chief
Doyon Kim, senior, is the Editor-in-Chief of the Wildcat, and this is her fourth and last year on staff. She loves binge-watching TV shows during her free...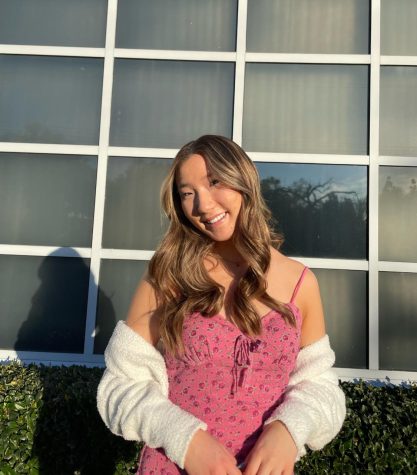 Karis Choi, News Editor
Karis Choi, senior, joined the Wildcat newspaper at the beginning of her sophomore year starting off as a photographer and staff writer and transitioning...