A Passion for Planes
Aviation fan Marissa Forte ('20) shares passion for aircraft on Instagram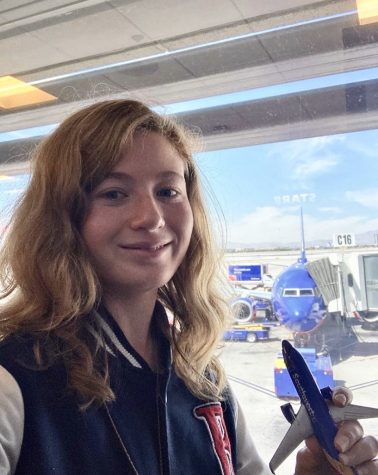 150 people gathered at LAX on July 23 to watch the Qantas 747 jet fly for the last time, and Marissa Forte ('20), was one of the jet's admirers who waved farewell to the iconic aircraft.  
Forte remembers when she first fell in love with aviation: "I know I was very young when it happened. My babysitter at the time was driving to Brentwood and as we passed LAX, a huge plane flew right over us and landed." 
In 2015, Forte created an Instagram account, @heartsongforte, to share her passion for aviation with others. At first, she had made the account to interact with others who had the same enthusiasm about aeronautics as her, but instead, her Instagram account allowed her to indulge in her long-time passion for aviation. 
Forte said, "I love the idea of being able to fly anywhere and anytime over a huge open space; that kind of freedom sounds amazing. Also, as an artist, I love how aircraft look — the sleekness of their design and the shininess of their livery is pleasing. The ability to travel and meet people with similar interests is also a plus." 
Forte can name many types of planes and airlines off the top of her head. Out of all the aircraft she's spotted, Forte's favorite is the Boeing 737. She said she loves Boeing and knows that the Boeing 737 has had a lot of impact in the aviation world. Over the years, the Boeing 737 has had three different models made due to the common use of the Boeing 737. Her favorite U.S. airline is Southwest, and her favorite foreign airlines are Austrian (the first airline Forte flew on) and Lufthansa.
However, even though Forte has loved aviation for as long as she can remember, the 18-year old is not sure if she wants to pursue a career in the field. She is currently attending Fullerton Junior College, but is undecided about her major. 
"Aviation is only just one of several major passions of mine, but probably the most special," Forte said. 
Even in college, she will be continuing to post on her Instagram account and sharing with others her love and passion for aviation. After the COVID-19 pandemic is over, she hopes that all of the international airlines that went to LAX return so that people like her, also known as "spotters," can watch them again.
On her strategy for spying aircraft, Forte said, "When driving near airports, you need to be at an exact perfect time and location for flyovers. Even though I've driven near airports a lot, the timing is pretty hard to get right."
When asked how aviation changed her life, Forte said, "This passion has leaked into everything that I do, think, or believe. I equate flying [to] freedom, so a lot of my stories — art, personal, and political — revolve around that. It has influenced how I've thought and believed ever since that first fly-over [at LAX]. The adventure really spoke to me, and I've been chasing quests [ever] since."
Leave a Comment
About the Contributor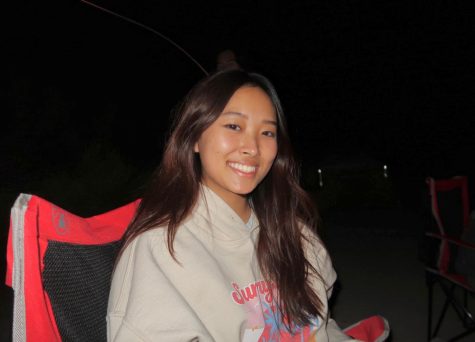 Doyon Kim, Editor-in-Chief
Doyon Kim, senior, is the Editor-in-Chief of the Wildcat, and this is her fourth and last year on staff. She loves binge-watching TV shows during her free...