'The Invisible Life of Addie LaRue': A Modern Masterpiece
Historical-fiction meets young-adult fantasy in this breathtaking story about immortality, gods, and the absence of memory.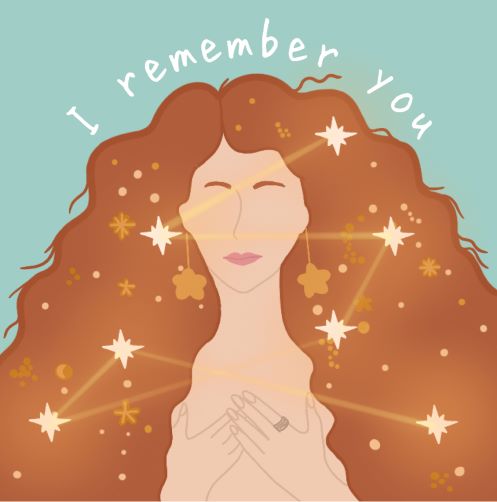 Existence. The ability of a being to interact with both the tangible and intangible objects of the world. V.E. Schwab's latest young adult book, The Invisible Life of Addie LaRue, depicts a life with no purpose, a life devoid of a connection to other beings, a life where memory is nonexistent.
The Invisible Life of Addie LaRue centers around Addie LaRue, an 18th century French woman who views marriage as an inescapable duty and wishes to live life to the fullest. However, when an unforeseen engagement arises, her desperation spurs her to violate the one thing that she was warned against, to "never pray to the gods that answer after dark."
After she makes a Faustian bargain, Addie gains everything she's ever wanted: freedom, time, and a chance to live life without bounds. But with every wish comes a price, and for Addie, it was the memory of everyone around her; her curse took away something she never knew she desired until it was too late — to be remembered.
Schwab's intricate world-building and engaging philosophical ideas question life and delve into the basis of existence: "If no one heard it, did it happen? If a person cannot leave a mark, do they exist?" Memory reflects existence, and without memory, we would cease to truly exist.
Art is another prominent feature in this book. Art is a reflection, a translation, a part of history, and as she continues to adjust to her new life, Addie finds small victory in leaving traces of her existence through portraits, paintings, sketches, and sculptures. Addie, an "unforgettable girl," learns to leave her own mark, for "ideas are wilder than memories. They're like weeds, always finding their way up." 
In addition to the subtle art allusions, Schwab also incorporated small references for book lovers: "Books…are a way to live a thousand lives — or to find strength in a very long one." Schwab's novel appeals to my love for books through the numerous "lives" I experienced through Addie's stories. I found myself in this book.
The novel is like a poem, full of figurative language. There are elaborate plot twists that tug at the heartstrings. The setting spans centuries of war, loss, and determination. The character- and world-building are engrossing.
But even better than all of that, The Invisible Life of Addie LaRue has completely altered my perspective on life and the extent to which memory is ingrained in everything we do. 
The Invisible Life of Addie LaRue is a masterpiece.
Leave a Comment
About the Contributor
Amber Kim, A&E and Foods Editor
Senior Amber Kim is an avid reader/foodie. This is her third year on staff, and she can't wait to share about local eateries that peak her interest; alongside...