Closed Campus, Open Minds
While a closed campus isn't the solution, it's a step in the right direction to prevent campus violence
Brea Olinda High School's new closed campus policy was implemented to ensure student and faculty safety, but do these new policies go far enough in keeping us safe?
Some of the steps to enforce the closed campus include keeping the front gate locked during school hours; placing security at the front entrance of campus; checking students ID's; and implementing official hall passes. (You may also have noticed an increased police presence at rallies.) And while these changes have proven to be inconveniences for some students and their families, they are a small price to pay to make sure students and staff members are safe from external threats. Consider, some of the most notorious school shooters in U.S. history — Eric Harris and Dylan Klebold (Columbine High School in 1999); Nikolas Cruz (Stoneman Douglas HS in 2018); and Dimitrios Pagourtzis (Santa Fe HS in 2018) — began their rampages by walking through unsecured parking lots and easily-accessed buildings.
But while the BOHS campus is secure from outside dangers, are we safe from potential threats from within the locked gates and Lock Blok'ed classrooms?
One thing that Cruz, Pagourtzis, and other teen school shooters have in common is that they experienced bullying by classmates. A study by the U.S. Secret Service and U.S. Department of Education in 2004 "found that nearly three-quarters of school shooters had been bullied or harassed at school." And the American Counseling Association states that 87% of student perpetrators of violence claimed that their motive for their attack was to get revenge on those who had bullied them.
So now that we have secured the perimeter of BOHS by locking gates and limiting access, we should focus our energy into creating an even more strident anti-bullying environment. Even though BOHS has implemented programs to help students, such as peer support groups like Link Crew and AVID, and is bolstering student morale with WILD card rewards and Student of the Month recognition, students are still being bullied.
Walking around campus, going from class to class, I have witnessed too many situations in which students were called names or literally pushed around.
Dr. Ixchel Sanchez, principal, is taking a proactive approach to bullying. "We do, hopefully, try our best to make sure that if it's brought to our attention, that we look into it, and we investigate it, because bullies are not acceptable," Sanchez said.
Because bullying will probably never entirely go away, we do have tools to help combat it. BOHS has Text-a-Tip (219-595-BOHS), which allows students to anonymously report cases of bullying or suspicious activity on campus. Sanchez also proposed that if students are having difficulties with other students that they go and seek help from their counselor.
BOHS administrators have made it clear that one of their main focuses is to keep students safe while they are learning. I believe that our campus is becoming safer, but we can still do more to ensure the safety for all.
Unfortunately, the reality is that no school can ever be 100% safe, but BOHS has proactively taken some necessary precautions.
And what can you do? Report bullying and suspicious activity with Text-a-Tip (219-595-2647), or share your suspicions with a teacher, counselor, or administrator.
Leave a Comment
About the Contributor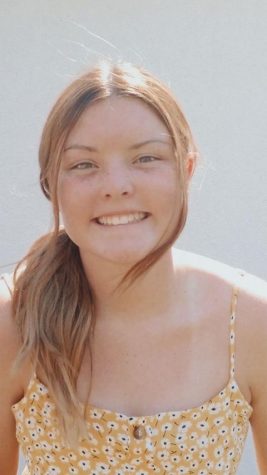 Natalie DiCesaris, Opinion Co-Editor
Natalie Di Cesaris, a junior, is excited to start her second year as opinion editor for the Wildcat newspaper staff. She competes on varsity swim and water...