Love Brea Brings Community Together
The annual Love Brea returned to an in-person event for volunteers to clean the city through various service projects.
Volunteers in bright pink shirts emblazoned with "Love Brea" were spotted by repainting fire hydrants, cleaning public bathrooms, or mulching the Brea Trail on April 23. 
For the first time since 2019, Love Brea — an event dedicated to serving the city of Brea — hosted 300 volunteers to tidy the city, completing over 20 service projects (which included cleaning senior apartments and schools), distributing goods at food pantries, gardening, decorating cards, and putting together hygiene kits for those in need.
The goal of this event is to gather people of Brea who are willing to "show the city some love and continue the spirit of volunteerism throughout the year," Cesar Pacheco, Brea Community Service supervisor, said. 
Volunteers met at the Brea Civic Center on April 23 for a brief introduction at 8 a.m. before they met up with their designated project groups and headed to their sites. Service projects were held at the Brea Museum, all eight Brea elementary schools, Southlands Church, Brea Olinda High School, Brea Junior High, and the Brea Civic Center. After three hours, the groups met back at the Civic Center where a city-wide celebration was held with lunch and music.
For first-time Love Brea volunteers like Jasmine Youn, junior, seeing the amount of people rallied together to help the city was a heartwarming experience. "I could tell that everyone at the event truly cared about the community and helping others," she said. 
Youn volunteered at Southlands Church distributing non-perishable foods to a line of people. "The project wasn't just giving out food to people but it was also spreading positivity and providing support for the people that came in."
Kylie Chang, junior, also volunteered at the food pantry at Southlands Church. "It was nice getting to attend this event in-person and having the experience of working on the projects with other volunteers. Being able to help the city that I've grown up in makes this experience extra special," Chang said.
The last in-person Love Brea event was held in 2019 before the COVID-19 pandemic. Last year, an at-home event was held where people were able to make hygiene kits, decorate cards for children in hospitals, and collect dog food for pet owners.
"The in–person event was different in a way where I was doing the projects on my own at home and then I sent it to the Love Brea organization so they could pass it out," Chang, a Love Brea volunteer since 2020, said. "But this year, I was able to work and collaborate with other volunteers where I also got to hand out goods to people myself and spark conversations with them."
For Ebby Nielson, a Love Brea volunteer since 2019, serving the city she grew up in makes her feel "proud."  When Nielson would pass by the Plunge, one of the sites she served at with Love Brea, she would see the fences she painted. "Seeing the contributions I made, even if it was minor, it always makes me feel good," she said.
To prepare for an in-person Love Brea, employees from the World City of Brea worked to gather sponsors, launch the event, and organize each service project starting in January.
"The planning for this year's event consisted of many working parts. Our sponsors were able to supply the majority of the equipment that was needed and the Brea P.D. gets all the donations from different companies," Jaime Espitia, Community Service specialist, said. 
Love Brea's sponsors were OC United, Brea Resource Center, Home Depot, City of Brea, Emergency Ambulance Service, Brea Rotary Club, Sully-Miller Contracting Company, Southlands Church, and Brea developer, Dwight Manley.
Though the planning process for the event was long, with preparations beginning in January, it was all "worth it" as Pacheco was "shocked" by the number of people who showed up willing to help the community.
In the future, Daniel Avalos, Project Coordinator, hopes to host smaller follow-up projects where Love Brea volunteers can serve the city more frequently, on a monthly basis. 
"There is definitely room to grow but the goal for the future is to continue the spirit of volunteerism throughout the year," he said.
"I think that we live in a very amazing and blessed city. But the truth is, there are folks in our community who are going through difficult situations. This is a way for us to engage in our city and help those in need," Daniel Chung, Elder at Southlands Church, said.
Leave a Comment
About the Contributors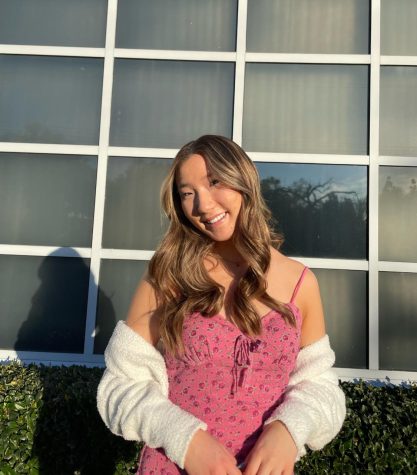 Karis Choi, News Editor
Karis Choi, senior, joined the Wildcat newspaper at the beginning of her sophomore year starting off as a photographer and staff writer and transitioning...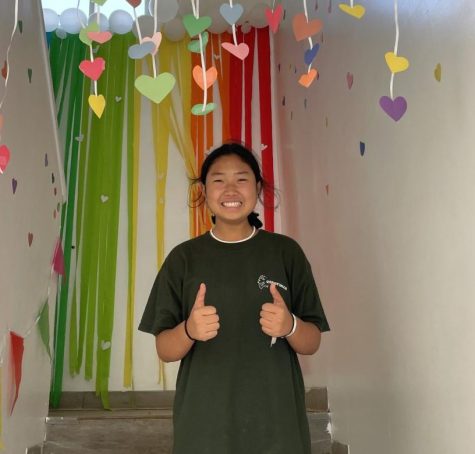 Claire Seo, Photographer
Claire Seo is a senior and this is her fourth year taking photos for the Wildcat newspaper. She is a huge movie buff and loves spending time with her friends,...