Seniors 'Leave Their Mark' On Lower Lot Spots
Carrying rollers, brushes, and gallon buckets of vibrant paint, BOHS seniors arrived on campus for Senior Painting Day to varnish their parking spots on Aug. 8 and Aug. 12. 
Senior Painting Day is an opportunity for seniors to paint parking spots to "show their creativity and let their individuality really shine through." These personal parking spots are "a great way for seniors to feel one more connection to [the] school," Pam Valenti, Activities Director, said. 
Brylee Denbo, Class of 2021 president, started this tradition after seeing other schools painting their senior lots. With 76 parking spots painted this year, Denbo was "super happy that more and more people are participating in this tradition" when visiting her sister, Brynn Denbo, senior.
Because seniors were able to choose their own parking spots, many decided to park alongside friends and paint matching designs. Others painted meaningful quotes, images, and creative patterns.
Seniors, Mia DyReyes, Haley Suzuki, and Zoe Ramirez, painted "Little Miss" characters on their spots. DyReyes enjoyed seeing "the progression of everyone's parking spots" on painting day and decided to take part in this custom because she could "park next to [friends] all year.
Sara Galati, senior, decided to paint a "sunset over the ocean" scenery in her parking space. "The beach and ocean have always held a large spot in my heart [which] kind of represents an end to my educational career at BOHS," she said.
Students who owned a parking permit were eligible to purchase a spot for $40 on a first-come, first-served basis. The money raised from Senior Painting Day will go directly toward senior class activities, such as food for dress-up days and additional costs for Senior Breakfast.
Seniors who participated in this year's Senior Painting Day advise future seniors to make sure to prepare for the heat when decorating their spots. 
Because of the intense heat, Galati experienced a heat stroke on the first day of painting. She advises all seniors who will be painting to "bring shade."
Nyrie Arakelian, senior, also added that it was "extremely hot" on painting day. But, she felt that the experience with her entire senior class was worth it, "getting to listen to music with friends while painting and making our first senior memories together."
Many seniors painted images inspired by the media, such as characters from favorite childhood shows and musical artists.
Anwei Forgues and Gwen Maddox painted matching themes from Despicable Me for their space. "It's special because we get to do it together, and it's cute," Forgues said.
Lindsey Kim, senior, painted a Spongebob theme on her spot. "I decided to go with this theme because it is one of my favorite shows and it's a simple painting idea since I'm not that artistic," she said. 
Music was another popular inspiration for painting themes. Diana Lee, senior, painted words reading "If you're reading this, I'm late" inspired by a Drake album. "I saw an inspo picture on Pinterest and thought it was funny because I'm notorious for being late to school," Lee said. 
To continue the custom, ASB will paint over the decorated spots next summer for the following senior class to leave their mark for the 2023-2024 school year.
"I know that I will be super sad to see my spot painted over in the summertime. I think my spot was definitely worth it because it was so fun to work on with my friends and family, and I made a lot of fun memories with it already," DyReyes said.
Leave a Comment
About the Contributors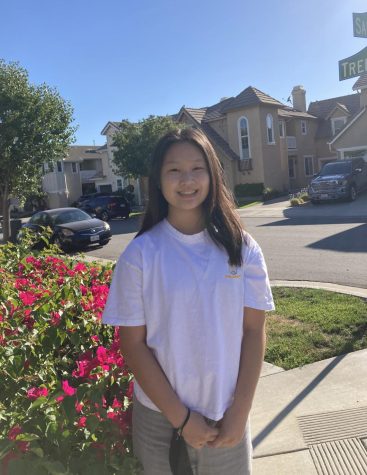 Ellen Kim, Editor-in-Chief
Ellen Kim, junior, is enthusiastic about starting her second year in the newspaper team as a staff writer. At school, Ellen is a part of many clubs including...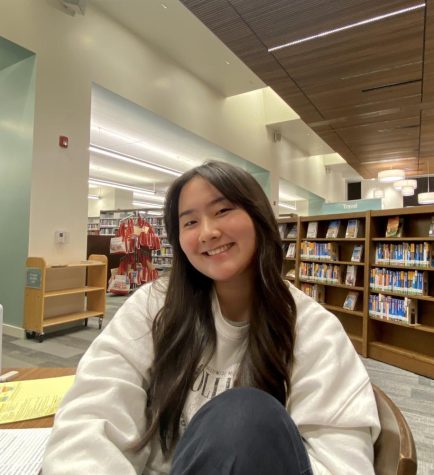 Jasmine Youn, Feature Editor
Jasmine Youn, senior, is excited to be back with the Wildcat newspaper this year! Being feature editor, she manages, produces, and edits feature stories...