A Happier Life
In an interview with Wildcat staff writer Ellen Kim, Dr. Laurie Santos of Yale University shares methods to a happier life
Happiness. To strive for the good life. Especially in the midst of COVID-19, many students struggle to adjust to the stresses of distance learning. How can students find well-being in times of uncertainty? Dr. Laurie Santos, Yale University professor and host of the podcast "The Happiness Lab," strives to answer this question in her course, "Psychology and the Good Life."
In an exclusive interview with Wildcat staff writer Ellen Kim, Santos describes her experience living and teaching happiness, how people can benefit from simple changes of habit, and how students can be happier according to scientific studies.
The Wildcat: What made you want to be involved with the science of well-being?
Dr. Santos: I got into the science of well-being when I first became a Head of College at Yale and saw how many of my students were depressed, anxious and stressed. I decided to develop a class to help students learn evidence based strategies to feel happier. 
The Wildcat: How has the course improved your happiness from the standpoint of teaching it so many times?
Dr. Santos: As the professor, I have to practice what I preach. That means that I'm doing all the evidence based strategies I teach to my students — things like engaging in more social connection, doing nice things for others, meditating, focusing on exercise and sleep, and so on. And, as the science would suggest, engaging in these practices has made me happier over time as well.
The Wildcat: What would you say is the main thing preventing the well-being of high school students?
Dr. Santos: It's likely a lot of things, but many of them can be summed up by the fact that young people (like all of us) have the wrong notion of what makes for happiness. High school students focus on grades and accolades and "likes" on social media at the expense of real social connection, sleep and focusing on other people. The idea is that students are prioritizing the wrong stuff.
The Wildcat: How can high school students improve their happiness in the midst of the pandemic?
Dr. Santos: A big way to improve well-being is to be more intentional about social connection. Find ways to connect in real time with people, not just over text. Another way to feel happier is to become more other-oriented. The act of focusing on how you can help other people boosts your mood more than you expect. Finally, take time for gratitude — counting your blessings even in tough times can statistically improve your well-being in as little as two weeks.
The Wildcat: What is the greatest misconception about happiness that everyone should be aware of?
Dr. Santos: We think happiness is about our circumstances — our grades, how much money we have, our material possessions — but really happiness comes from our behaviors and our mindsets.
Leave a Comment
About the Contributor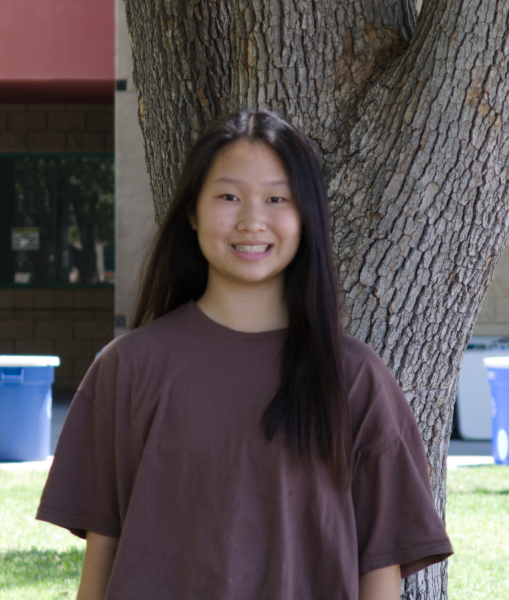 Ellen Kim, Editor-in-Chief
Ellen Kim, senior, has been a member of the newspaper staff since her freshman year and is excited to lead the staff as Editor-in-Chief. Alongside her...